Mike Nova's Shared NewsLinks
Clapper: Intelligence community 'cast doubt on the legitimacy' of Trump's victory – The Hill (blog)
---
12:09 PM 9/23/2017 Paul Manafort: why Trumps old ally could hold the key in Muellers Russia hunt The Guardian
---
NFL Distances Itself From Trump After He Says Protesting Players Should Be Fired Saturday September 23rd, 2017 at 12:05 PM Donald Trump 1 Share "Divisive comments like these demonstrate an unfortunate lack of respect." Who shot John?! | Clapper: Russias election interference cast doubt on Trumps victory Saturday September 23rd, 2017 at 7:33 AM by mikenova Saturday September 23rd, 2017 at 12:04 PM … Continue reading"12:09 PM 9/23/2017 – Paul Manafort: why Trump's old ally could hold the key in Mueller's Russia hunt – The Guardian"
Russia: Relations with US poor over 'Russo-phobic hysteria' – The Ledger
---
The Importance Of Civil Discourse
---
Polarizing hostile discourse will only breed more division while, at the same time, making real debate over issues less likely.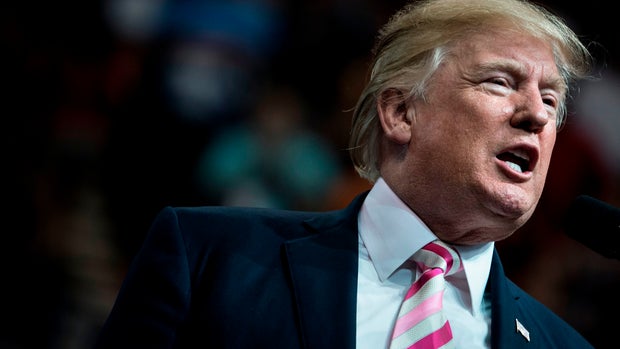 "Prewar period of global disorder: Trumps U.N. Speech Marks The End Of Global U.S. Leadership Saturday September 23rd, 2017 at 10:20 AM
---
Weekend Roundup: Trump's U.N. Speech Marks The End Of Global U.S. Leadership Saturday September 23rd, 2017 at 10:20 AM Donald Trump 1 Share We are leaving the postwar era that saw the U.S foster the founding of the U.N. and entering what may be a prewar period of global disorder. who shot john – Google Search Saturday … Continue reading""Prewar period of global disorder": Trump's U.N. Speech Marks The End Of Global U.S. Leadership Saturday September 23rd, 2017 at 10:20 AM"
10:32 AM 9/23/2017 FISA Warrants Against Paul Manafort and Muellers Investigation
---
Quotes Muellers investigation is first and foremost a counterintelligence investigation  we know that with the Facebook search warrant that Mueller is potentially interested in pursuing Russians living in Russia who tried to disseminate disinformation in the U.S. He would surely be as interested in identifying and nailing the Russian operatives who participated in active measures to influence … Continue reading"10:32 AM 9/23/2017 – FISA Warrants Against Paul Manafort and Muellers Investigation"
Media says Trump is just like crazy dictator Kim Jong-un, and other absolutely moronic press comments – Fox News
---
NFL Distances Itself From Trump After He Says Protesting Players Should Be Fired
---
"Divisive comments like these demonstrate an unfortunate lack of respect."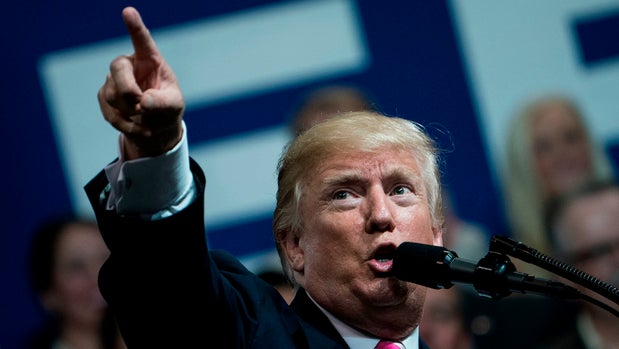 "Who shot John?! | Clapper: Russias election interference cast doubt on Trumps victory Saturday September 23rd, 2017 at 7:33 AM
---
"Who shot John"?! "Who shot John"?! – GS Michael Novakhov comments:  Mr. Clapper, dear sir:  Where were you in 2015 and 2016?  Wasn't it a part of your duties to prevent these type of  disasters, and to recognize them in advance, well in advance?  But I do not blame you. No one has a right … Continue reading""Who shot John"?! | Clapper: Russia's election interference 'cast doubt' on Trump's victory Saturday September 23rd, 2017 at 7:33 AM"
manafort trump tower – Google Search
---
Washington Post
–
Sep 22, 2017
Just found out that Obama had my 'wires tapped' in Trump Tower just before … wiretapped former Trump campaign chairman Paul Manafort.
Meet the notorious characters who call Trump Tower home
---
New York City's most high-profile residential buildings are often home to some of the wealthiest—and shadiest—figures in the world. Take, for instance, the Time Warner Center, where members of the Saudi royal family and known corrupt Russian officials knowingly shack up. Or Walker Tower, where the purchase of a $50.9 million penthouse has been named by the U.S. government in connection to an international money laundering scheme.
It should come as no surprise that Trump Tower is no exception. Bloomberg has compiled an extensive, and rather epic, list of the building's past and present occupants, shedding light on the international cast of characters who traverse the building's gilded halls.
At that, following is a list of a handful of Trump Tower's current residents, who include an embattled former sports administrator who plead guilty in a crime connected to the FIFA scandal, and Trump's former campaign manager.
Donald Trump, Floors 66 through 68
Of course the Republican presidential nominee shacks up in the top floors of his namesake tower, hidden behind a grand entryway gilded in gold and diamonds. The palatial penthouse, Bloomberg reports, takes a tip from Saudi arms dealer Adnan Khashoggi: "One reason Trump's triplex is so vast, he has written, is a trip he took to…Khashoggi's condo nearby, where he stepped into a living room bigger than his own." Trump, who has the best temperament, wanted to level up with a Saudi arms dealer. That's reassuring.
Guido Lombardi, Floors 62 through 63
Real estate investor Guido Lombardi is a self-proclaimed Italian count, Trump supporter, and sympathizer with Italy's anti-immigrant Northern League party.
Helly Nahmad, Floor 51
Art dealer Hillel Nahmad, of the Nahmad collecting dynasty, has been snatching up apartments on the 51st floor of Trump Tower since at least 1999, when he paid $2.5 million for Unit 51J. Years, and millions, later, Nahmad amassed the entire floor for a total $18.4 million. Nahmad was sent to prison for five months in 2014 for running a high-stakes gambling ring.
Related: the massive Panama Papers leak from earlier this year identified Nahmad's father, David, as the owner of a Modigliani that the grandson of a Jewish art dealer claims was snatched from his grandparent's shop in Paris during the Nazi occupation.
Ernie Garcia, Floors 48 through 49
The chairman of used car dealer DriveTime plead guilty to bank fraud in 1990 in connection to the collapse of Charles Keating's Savings and Loan. Garcia was sentenced to probation, and currently takes up residence in the tower.
Paul Manafort, Floor 43
Trump's former campaign manager, who resigned in August, has lived in Trump Tower since 2006. Manafort transferred the apartment from an LLC to his name in 2015.
Jose Maria Marin, Floor 41
If one must serve house arrest, Trump Tower is not too shabby of a place to do it. That's the case with Jose Maria Marin, a former administrator of the Brazilian Football Confederation who's serving a sentence in connection with bribery charges stemming from the FIFA crisis, to which he plead guilty.
Susetta Mion, Floor 32
Ivana Trump's pal Susetta Mion, of the Italian fashion family, has been shacked up in a Trump Tower pad after allegedly looting her mother's bank accounts and possessions and carting it all across the Atlantic in 2007. In an interview with Bloomberg, Mion called the issue a "family quarrel that's being resolved."
Juan Beckmann Vidal, Floor 31
Vidal's name is not as well known as the liquor brand he controls: Jose Cuervo. The tequila bigwig owns three apartments in the building.
For a list of the colorful characters who formerly purchased in the building, including Andrew Lloyd Weber and Haitian dictator "Baby Doc" Duvalier, head on over to Bloomberg.
Watch: Architecture that comes to life in Game of Thrones
Paul Manafort: why Trump's old ally could hold the key in Mueller's Russia hunt
---
Trumps ex-campaign chair is a major target for special counsel Mueller, and an indictment may not be far off which could change everything for the president
When Paul Manafort, the former Washington super-lobbyist, bought an apartment in Trump Tower in Manhattan for $3.7m in 2006, there was no reason at the time to read the hand of destiny in it.
Related: Kim Jong-un, the NFL and 'screaming at senators': Trump's Strange night in Alabama
Dont fool yourself. That money we have is blood money
Related: Paul Manafort: FBI used search warrant to raid ex-Trump chair's home
Related: Trump's debut at the UN: threats, taunts  and gasps of alarm from the diplomats
How Trump followed a Russian map straight to Paul Manafort – Salon
---
Clinton's 'What Happened' does not tell what really happened – Irish Times
| | |
| --- | --- |
| | mikenova shared this story from reopening of the FBI emails investigation is not going to hurt Mrs. Clinton – Google News. |
---
What the FISA Warrants Against Paul Manafort Tell us About Muellers Investigation
---
The Trump-Russia saga has more characters than War and Peace and plot twists harder to follow than Game of Thrones. So making sense of the latest news that the FBI had taken out not one, but two surveillance orders under the Foreign Intelligence Surveillance Act (FISA) on former Trump campaign chairman Paul Manafort can be difficult to put into context. But in fact, this new piece of information actually can help connect the counterintelligence and criminal investigations that Special Counsel Robert Mueller is overseeing, and show how a FISA warrant may have played a role in each.
I have already provided a detailed description of the (onerous) process of obtaining a FISA order, and the legal standards it requires. The only thing to add in Manafort's case is that since he is a U.S. person (or USPER, in intel slang), the standards to obtain a FISA warrant on him are slightly higher than the generic process I described in my earlier piece. First, the probable cause standard required the FBI to provide evidence that Manafort was knowingly engaging in clandestine intelligence activities (rather than merely being an agent of a foreign power) in other words, that he wasnt just acting on behalf of a foreign power, but that he was doing so with full knowledge that what he was doing involved spying. Second, in order to continue monitoring Manafort, the FBI would have been required to check in with the FISA court every 90 days and show that their surveillance had, in fact, produced foreign intelligence information. Only with this continuing, additional evidence would the FISA order be renewed for an additional 90 days at a time.
Keeping these factors in mind, lets look at what we know. We know that the FBI had one FISA surveillance order on Manafort on or about 2014. This was in relation to his consulting work on behalf of the pro-Russia ruling party in Ukraine at the time. We also know that the surveillance ceased at some point before Manafort joined President Trumps campaign in 2016. It then recommenced at some point after that, based on his connections with Russian intelligence and evidence suggesting that he was encouraging them to interfere in the presidential election. That surveillance continued into at least early 2017. The gap covered the period of time when Manafort, Donald Trump Jr., and Jared Kushner met with Russians at Trump Tower to discuss depending on whose version you believe adoptions or incriminating information the Russians claimed to have on Hillary Clinton. Following along so far? Good.
Lets look at the gap. According to reporting, the initial FISA surveillance ceased after a court found that the FBI was no longer collecting foreign intelligence based on that order. This likely would have occurred at one of the 90-day renewal points after the surveillance began. Now, one conclusion might be that there was no foreign intelligence activity actually happening or perhaps that the basis for this order itself was somewhat flimsy. However, if the order had been renewed at least once since it commenced, which would be likely even if it began in late 2014 or early 2015, that was probably not the case: After all, in order to renew the order at any point prior to it ceasing, the FBI would have had to produce ongoing foreign intelligence collection.
I invite you to consider another possibility. If Manafort was already being developed by Russian intelligence since 2014, and was approached in a more concrete, operational way around summer 2016, then they would likely want him to begin communicating with them through other means than he was already using. If this happened, collection on the lines, accounts, or facilities targeted by the initial FISA order would go dry, and would explain why the surveillance ceased. In other words, there was no longer any foreign intelligence activity happening on the first FISA but thats because it was happening somewhere else.
(Its worth noting here that a FISA order would not necessarily need to cover only phone lines, or even a single mode of communication; as long as the FBI could prove that the mode of communication was being used by the target and likely to produce foreign intelligence, multiple communication channels could be authorized in the same order you dont need to obtain a separate FISA warrant for a phone number and an email address, for example, as long as you can demonstrate that both belong to and are used by the target.)
That the first FISA order ceased because Manafort became operational is admittedly purely speculative.  But based on my experience working against foreign intelligence targets, this would be consistent with the timeline in several respects.  First, the June 2016 Trump Tower meeting has been characterized by many intelligence experts as a test run an experiment to see how open members of the Trump campaign might be to engaging in some potentially illegal behavior in order to benefit the campaign. Having Manafort already on board would make sense in this scenario: Even if this might have been only an initial approach to Donald Trump, Jr. and Jared Kushner, the Russians would know they had at least one person in the campaign Manafort at that point who was all in, and could make the meeting less threatening for the newbies.
Second, it helps explain why a second FISA order was brought before the FISA court. It would make sense that after the initial FISA surveillance ceased and Manafort went dark, the FBI would be trying to determine what he was up to.  We know that in this period the FBI obtained new intelligence that Manafort was in contact with the Russians and had enough evidence to substantiate a second FISA application. The new intelligence may have formed the basis to go back on the same lines or accounts as in the initial FISA.  But if the FBI uncovered new channels or modes of communication that Manafort was using with the Russians, this could also be the reason for the second FISA warrant: Just because the FBI went up for a second time on the same target does not mean that they recommenced surveillance on the same channels as before. (This latter possibility implies some uncharacteristic operational sloppiness on the part of the Russians, but considering that Manafort was taking notes from the Trump Tower meeting on his iPhone and emailing directly with a Russian oligarch in code about offering secret briefings on the Trump campaign, this is not necessarily a stretch.)
Third, this theory would explain Muellers keen interest in Manafort in particular. Muellers investigation is first and foremost a counterintelligence investigation. Regardless of whether Don Jr. or Jared Kushner had any subsequent meetings or contacts with the Russians or colluded with them in their active measures, the FISAs suggest that Manafort holds the real keys to the kingdom. Namely, how was election interference plan conceived? What operational measures were involved? Was there any quid pro quo? Who else was in on it? This is to emphasize that Mueller may be just as if  not, more interested in Manafort spilling the identities and methods of the Russians in this whole scenario as in those of any Americans members of the Trump campaign who were involved. After all, we know that with the Facebook search warrant that Mueller is potentially interested in pursuing Russians living in Russia who tried to disseminate disinformation in the U.S. He would surely be as interested in identifying and nailing the Russian operatives who participated in active measures to influence the election here in the States.
Which brings us to Muellers criminal investigation on Manafort. To get Manafort to talk, Mueller needs some, shall we say, incentives. The prospect of serious jail time for not cooperating is usually effective. The problem is, that for all of Manaforts redflaggy behavior with the Ukranians and the Russians, there arent really a lot of laws against spying. Theres the Espionage Act, which relates to defense and classified information and doesnt apply in the current scenario. And theres the Foreign Agent Registration Act, which as Steve Vladeck explains is a procedural statute: People or entities designated as foreign agents must register if the Department of Justice asks them to, but as long as they comply they are out of the crosshairs of criminal prosecution. Manafort retroactively registered as a foreign agent in June.
Financial crimes, by contrast, carry significant penalties, particularly when multiple charges are added together. Here is where the FISA orders could have come into play again. Its important to emphasize that the goal of using a FISA warrant is not to collect evidence of a crime; its to collect foreign intelligence information. However, since 9/11 and the passage of the USA PATRIOT Act, evidence of criminal activity that is obtained through the course of a FISA investigation can be used to open a criminal case, as long as a significant purpose of the FISA inquiry was to obtain foreign intelligence. Here, the FISA warrants on Manafort were based on his intelligence connections. But if he was engaging in financial shenanigans, related or unrelated to his alleged intelligence activities, signs of it may have become apparent during the FISA monitoring, allowing the FBI to open a separate criminal case on Manafort which is where we are now.
We dont know the content of the communications monitored under the FISA orders, which might really add the missing links to what connections, if any, existed between the Trump campaign and Russia. But the existence of the FISA warrantss themselves on Manafort, and their timing, gives us a way to understand the facts so far. So even if, like me, youve never made it all the way through War and Peace (I dont even watch Game of Thrones), you can still follow along with Mueller: Theres a method to his madness against Manafort.
Image: Getty/Chip Somodevilla
Trump Withdraws White House Invite To NBA Champions
---
"Stephen Curry is hesitating, therefore invitation is withdrawn!"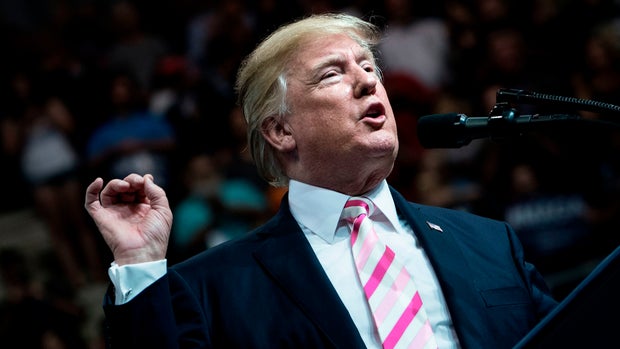 Wisconsin, Ohio, Minnesota among states targeted by Russian hackers in 2016 race – Reuters
---
Federal government notifies 21 states of election hacking – WFLA
---

WFLA

Federal government notifies 21 states of election hacking

WFLA

6, 2017. Russian President Vladimir 

Putin

 ordered a campaign to influence the 

American

 presidential election in favor of electing Donald Trump, according to the report issued by 

U.S.

 intelligence agencies. The unclassified version was the most detailed 

…
State: Russians tried to hack Washington elections – KOMO News
---
Trump And Kim Are Trading Personal Threats As Millions Of Lives Hang In The Balance
---
Experts are concerned the pair are edging dangerously close to war.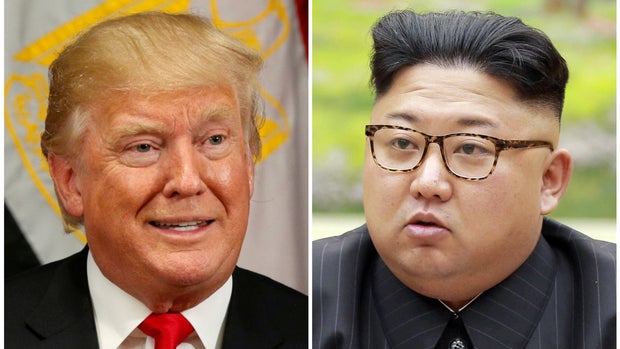 Weekend Roundup: Trump's U.N. Speech Marks The End Of Global U.S. Leadership
---
We are leaving the postwar era that saw the U.S foster the founding of the U.N. and entering what may be a prewar period of global disorder.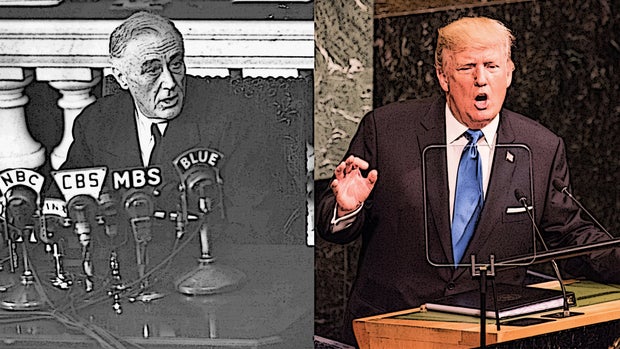 who shot john – Google Search
---
Churchill's definition of Russia still rings true
---
The Kremlin has given the West little cause for reassurance.
In recent weeks, Russia and its tycoons have displayed their sense of nationalist interest with unmistakable clarity in a manner that suggests an inherently adversarial, if not downright hostile, attitude to Western governments, interests and companies.
Robert Dudley, the chief executive of TNK-BP, the joint venture between BP and wealthy Russian-connected shareholders, left Russia because of complications with his work visa. Those problems coincided mysteriously – and, for the Russian side, conveniently – with broader disputes about the company's investment policies and senior personnel appointments.
Since leaving, Dudley has been trying to run the company from somewhere outside Russia, even though his partners in the joint venture no longer recognize him as chief executive. BP accused them of enlisting state agencies to pursue their battle – a familiar combination of commercial and government forces in Russia's quest to restrict foreign influence in its oil industry.
At around the same time, Russia put forward a proposal to NATO for a new treaty that would subsume NATO and the Organization for Security and Cooperation in Europe into a new security architecture designed by the Kremlin to reflect Russia's re-emergence as a power on the global stage. There were reports, too, that Russia planned to renationalize part of its huge grain exports, raising concerns that Moscow would add food to its armory of economic and diplomatic weapons alongside state-dominated gas, oil and arms exports.
As indicators of Russia's sense of national interest, those events sent out clear signals: after the chaos and decline of the Yeltsin era in the 1990s, the Kremlin was flexing economic and diplomatic muscle in pursuit of influence and wealth.
But there was an equally clear flip side, a mirror-image of the West's readiness to cast Moscow in the role of villain and spoiler.
From Russia's viewpoint, NATO has been a meddlesome force, extending influence within what used to be the Soviet fief, a sense of encroachment magnified by the U.S. plan to station anti-missile defenses in the Czech Republic and Poland.
That rankles with Moscow. Imperial memory is a powerful force, instilling a yearning for lost glories and an urge for new modes of influence, acknowledgment and respect.
It should surprise no one that, once the Kremlin made a strategic decision under Putin to reassert control over its own energy resources, outsiders would have a hard time navigating the oil and gas business that gives the Moscow elite control over such massive wealth and power.
There is a sense, too, that by projecting itself as a pole of opposition to Western plans, Moscow is offering itself as an alternate, a counterweight and an equal player, defining itself quite deliberately as the West's muscular opposite, as much the "other" as in 1939.
Sometimes that divide takes on the trappings of a redefined cold war. Moscow maintains as many secret agents in Britain as it did in the hey-day of Soviet intelligence-gathering, according to the British security services. After the murder of Alexander Litvinenko, the former KGB officer, in London in 2006, Britain and Russia expelled four of each other's embassy personnel. Each side has accused the other of conducting unacceptable espionage.
On a more ominous scale, Putin himself compared the American plan for a missile shield in Eastern Europe to the Cuban missile crisis of 1962 and threatened to turn Russian missiles against new European targets.
But the power these days lies in pipelines, not warheads. Russia provides an increasingly significant proportion of Europe's natural gas supplies and controls the pipeline network that distributes it.
Europe is the prime market for Russia's gas, a font not only of burgeoning revenue but also of vital technology and investment to broaden and develop Russia's economy. That should give the West some leverage: by instilling trepidation among potential western partners, Moscow jeopardizes its access to the West's technology.
Yet, European divisions over dealings with Moscow leave the West vulnerable to the Kremlin's manipulation.
Tony Hayward, the chief executive of BP, was asked the other day what suggestions he would offer to companies planning to do business in Russia.
"My advice," he said, "would be: tread with caution."
Clapper: Russia's election interference 'cast doubt' on Trump's victory
---
James Clapper. AP
The former director of national intelligence, James Clapper, said an assessment by the US intelligence community on Russia's US election interference "cast doubt" on President Donald Trump's legitimacy.
Clapper's comments follow an avalanche of recent news about Russia's efforts to sway American voters in 2016.
The Russia investigation has gained significant momentum in recent weeks, with several current and former Trump insiders under scrutiny for their ties to, and contacts with Russian operatives.
James Clapper, the former director of national intelligence, said Friday that the US intelligence community's assessment of Russia's interference in the 2016 election "cast doubt on the legitimacy" of President Donald Trump's victory.
"Our intelligence community assessment did serve to cast doubt on the legitimacy of his victory in the election," Clapper said of Trump in a CNN interview Friday evening.
"I think that, above all else, is what concerned him, and I think that transcends, unfortunately, the real concern here, which is Russian interference in our political process which, by the way, is going to continue," Clapper said.
Watch the segment below:
It was the most direct assertion about the effects Russian operatives had in the US election — the investigation of which has evolved exponentially in the last four months under special counsel Robert Mueller, who is overseeing the Russia probe on behalf of the US Justice Department.
Mueller and his investigators have focused on several people close to Trump who have ties to, or have made contact with, the Kremlin — including former campaign chairman Paul Manafort, former national security adviser Michael Flynn, and others. Information gleaned from US government surveillance of Manafort prompted concerns that he had encouraged Russians to "help with the campaign," according to a CNN report on Monday.
Paul Manafort. AP Photo/Matt Rourke
Kremlin operatives reportedly bragged about trying to use people close to Trump — like Flynn, Manafort, and former foreign-policy adviser Carter Page — to make inroads with the campaign.
And Donald Trump Jr. became the subject of heavy scrutiny in July when it was discovered that he, along with Manafort and the president's son-in-law, Jared Kushner attended a meeting with a Kremlin-linked Russian lawyer who promised to deliver dirt on Hillary Clinton.
Russia's efforts to sway the US election were further revealed this month when Facebook announced that Russian-associated Facebook accounts had purchased $100,000 in ads during the election. The ads were used to target voters in some battleground states.
Donald Trump. Alex Wong/Getty Images
A soft spot for Trump
Clapper's assertion that Russia's activities cast doubt on Trump's legitimacy will likely strike a nerve with the president. Aides and allies have said previously that Trump's ire toward the Russia investigation stems from that exact notion that Russia's meddling potentially diminishes his November 2016 victory.
Trump himself is a subject of Mueller's investigation for possible obstruction of justice, for his part in the firing of former FBI Director James Comey. Trump has said that he had the Russia probe in mind when he made his decision, and later said that firing Comey took "great pressure" off of him in the investigation.
To date, neither Trump nor anyone subject to Mueller's investigation has been accused of any wrongdoing, and Trump has denied the same.
Hillary Clinton. Screenshot via CNN
For her part, Clinton has made crystal clear whom she blames for Russia's interference.
In an interview with USA Today published Monday, Clinton said she thought some Trump associates had an "understanding" that Russian President Vladimir Putin wanted her to lose and Trump to win.
"There certainly was communication, and there certainly was an understanding of some sort," Clinton said.
"And there's no doubt in my mind that there are a tangle of financial relationships between Trump and his operation with Russian money," Clinton said, adding that she was confident the Trump campaign "worked really hard to hide their connections with Russians."
The federal government told election officials in 21 states on Friday that hackers had tried to break into their systems before the 2016 election, The Associated Press reported.
Key battleground states like Florida, Wisconsin, Ohio, Pennsylvania, and Virginia were among those targeted, the report said. The AP said the government did not specify who the hackers were, but election officials in several affected states told the news wire service that the attempts were linked to Russia.
JAMES CLAPPER: US intelligence assessment of Russia's election interference 'cast doubt on the legitimacy' of … – Business Insider
---