Latest Post on G+
–
Mike Nova's Shared NewsLinks
Mike Nova's Shared NewsLinks
New Reports Suggest Trump Might Not Be a Liar at All, But Truly Delusional – New York Magazine
---
Threat From North Korea No Longer Hypothetical, Arms Experts Warn
---
Its the next logical step that we were expecting."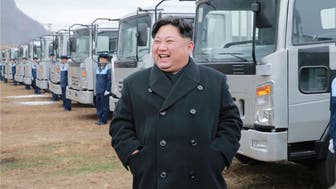 6 Months In, No End In Sight: Who's Who In The Vast Russia Imbroglio – NPR
---
Race and Class and What Happened in 2016 – New York Times
---

New York Times

Race and Class and What Happened in 2016

New York Times

But we will never escape from purgatory until these points are treated as complements to the role that other forces played in

Trump's

 success, not as substitutes that somehow make the economic 

anxiety

 or anti-establishment analyses of Trumpism into …
The Odyssey of a Turkish Trader Now Spilling His Secrets in U.S.
---
Turkish customs agents set off a half decade of intrigue when they boarded a plane that landed unexpectedly at Istanbul's international airport. They found in the hold, undeclared, a ton and a half of gold.
Authorities subsequently determined that the shipment was part of a giant money-laundering operation to pay hundreds of millions of dollars to Iran for oil and gas, skirting international sanctions intended to curb the country's nuclear work. The scheme, they said, was overseen by a young Iranian-Turk named Reza Zarrab who greased the palms of top Turkish officials with watches, a piano and cash-stuffed boxes.
Photographer: Sebnem Coskun/Anadolu Agency/Getty Images
It's been quite a ride since then for Zarrab. Sprung from Turkish prison in early 2014, he was actually hailed by the country's now president, Recep Tayyip Erdogan. He and his pop-star wife resumed their perch on Turkey's society pages. Until, that is, he was arrested last year in Florida on his way to a Disney vacation and charged by federal prosecutors in a sweeping laundering and sanctions violations case. After 18 months in U.S. lockup, the onetime playboy with mansions and James Bond-style accessories — a jet, a personal submarine, a gold-plated pistol — is now cooperating with American prosecutors.
His evolution from a central character in a 2013 Turkish political battle to a key U.S. witness is expected to take center stage later today in a federal court in Manhattan where an executive of a prominent Turkish bank is accused in the scheme. Prosecutors say Zarrab, 34, will provide the inside story of a conspiracy that spanned a decade — all part of his guilty plea agreement.
That has the potential to send shock waves through Turkish politics and international relations. Prosecutors accused Zarrab of making bribes to then-senior ministers under Erdogan as part of his laundering scheme. As they have added more charges against more defendants in a case full of twists and turns, Turkish stock and currency markets have heaved.
Read more: A Q&A on how the trial is wreaking havoc on Turkish markets
Erdogan has demanded Zarrab's return. The U.S.'s refusal has contributed to deteriorating Turkish-U.S. relations, now the most strained in decades. The case could spill over to U.S. politics, too, given the Trump administration's efforts in its early days to strengthen its alliance with Turkey.
It could even brush up against a separate probe of Russian influence in the presidential election. The U.S. special counsel has delved into work done on behalf of Turkey by Michael Flynn, who was fired after a brief run as President Donald Trump's national security adviser. Trump ally Rudy Giuliani was hired by Zarrab and met earlier this year with Erdogan in hopes of resolving the matter diplomatically, outside the courts.
Zarrab Family Vacation
It was a curious decision, in late March 2016, for Zarrab to gather his family for an American vacation. He no longer faced any charges in Turkey, but prosecutors there had made public a raft of documents marking him as a possible money launderer and a violator of U.S. sanctions.
Zarrab may have had an even bigger worry than U.S. arrest, though. Prosecutors in Iran had accused one of its wealthiest men, Babak Zanjani, of diverting $2.7 billion in oil proceeds from official coffers. An influential Iranian lawmaker said that if anyone knew where Zanjani put the money, it was Zarrab. (U.S. lawyers for Zarrab have denied the men were partners and Zanjani's lawyers have called the case politically motivated.)
In early March 2016, Iran sentenced Zanjani to death. Two weeks later, Zarrab arrived in Florida, saying he was going to Disney. He was promptly arrested.
Though Zarrab may not have known it at the time, he was also the subject of a counter-intelligence investigation that the U.S. had started three years earlier, prosecutors said in court on Tuesday.
The money-laundering scheme by Zarrab — reconstructed from hundreds of Turkish and U.S. court filings including documents and phone transcripts — was built around complicated cross-border transactions and his personal connections in Turkey and Iran.
His father, a wealthy steel baron from Iran named Hossein Zarrab, moved the family to Turkey when Reza was still a toddler. At least one company used later by the son was founded in his name when he was 12 or 13. When Reza moved to Dubai with his family at the age of 16, he opened a tea-trading business with three employees. Three years later, back in Istanbul on his own, he started a gold brokerage and currency exchange and, later, shipbuilding and construction firms.
Meanwhile, his father kept a hand in Iranian trade. Hossein was among a team of people that Mahmoud Ahmadinejad assembled, after he was elected Iran's president in 2005, to help work around U.S. sanctions, according to the Turkish paper Hurriyet.
Still in his early 20s, Reza began his Turkish ascent. He became a Turkish citizen in 2005, adopting the local variation of his name, Riza Sarraf.
At his older brother's wedding, he met a Turkish singer, Ebru Gundes. Reza, smitten, wrote two songs for her that were delivered by mutual friends. She agreed to meet him.
The two were married in 2010 and became a fixture on Turkey's society pages — the glamorous Ebru and the boyish and stocky Reza, with a black beard and a mop of black hair coiffed up from his forehead. Turkish papers featured their mansions on the Bosphorus and Aegean, and showed them on the town, here with a Rolls Royce, there a Range Rover or an Aston Martin.
Chance Discovery
The possible source of Zarrab's wealth began to emerge after Turkish customs officials made their chance discovery on New Year's Eve 2012. An Airbus A330, flying from Ghana to United Arab Emirates, had been scheduled to refuel at a nearby regional airport when fog forced it to Ataturk. Customs agents impounded its gold cargo.
Earlier: 2014 article traces Zarrab's journey from society pages to an Istanbul jail cell
Zarrab pressed into action. He called the country's economy minister, Zafer Caglayan, among others. Caglayan was paid tens of millions of dollars in bribes to keep the scheme running and conceal transactions from the U.S., according to federal prosecutors. Less than three weeks after the plane was detained, it took back off, resuming its journey to Dubai.
Turkish prosecutors, armed with wiretaps of Zarrab's conversations, arrested Caglayan's son in late 2013 on charges of facilitating bribery. As a minister and member of parliament, Caglayan the father had immunity, and he denied taking bribes. Like Zarrab, he was ultimately cleared in Turkey. He's now charged in the U.S. case but remains outside the country.
The gold shipments to Dubai, the Turkish prosecutors said, were but one link in a chain that turned Iranian oil and gas into hard currency for Tehran. Turkey's national oil company bought Iranian gas. It then deposited funds into special accounts at Turkey's Halkbank. Using shell companies, Zarrab took the proceeds to buy gold that was shipped to Dubai, prosecutors say.
The gold was then sold for dollars and euros, running through international banks, which were unwitting participants, according to U.S. prosecutors, and were told the transactions were for food or humanitarian aid, according to Turkish and U.S. court documents. In a 10-month span, Zarrab helped move $900 million in Iranian funds through U.S. banks, U.S. prosecutors say.
Dubai Wheat
Millions of dollars in bribes were used to keep the scheme going. Once, according to U.S. filings, Zarrab discussed moving 150,000 tons of humanitarian supplies to Iran on a 5,000-ton vessel, a logistical impossibility. He said another payment was for wheat exports from Dubai, which neither grows nor exports wheat. Surveillance in Turkey showed that Zarrab also tried to head off bad press, allegedly paying about $4 million to two politicians to help squelch negative coverage of him.
His contacts included the country's ministers of the interior and EU affairs (who are not accused of wrongdoing by the U.S.). At an April 2013 wedding in Ankara, Zarrab cut a deal with Caglayan, then economy minister, to support his scheme, Turkish prosecutors said. U.S. prosecutors more recently hinted of a bigger grab for influence: Zarrab later boasted in a conversation caught on tape that he had also talked to Erdogan at the wedding, seeking support to buy a bank that could be a conduit for Iran transactions.
When Turkish prosecutors laid out their allegations, the three ministers resigned. Zarrab was detained.
But then the tables turned. Erdogan, prime minister at the time, portrayed Zarrab as a philanthropist whose businesses were a service to the country. The Turkish prosecutors' case against Zarrab, Erdogan said, was part of a plot put into motion by Fethullah Gulen, a Turkish cleric who runs an influential worldwide movement from his compound in Pennsylvania, to smear his government. Turkey's parliament cleared all the ministers of wrongdoing. Prosecutors and police involved in the case were reassigned, dismissed or jailed by the thousands.
Zarrab was freed. A pro-government news channel placed him before a Turkish flag and interviewed him. In July 2015, Hurriyet published photographs of a notably slimmer Zarrab yachting on the Aegean. A few yards off the fantail of a large black yacht, he could be seen above the blue sea, held aloft by jets of water on a personal hovercraft.
Erdogan Enraged
Zarrab's arrest the following year in the U.S. enraged Erdogan, who asked the Obama White House to send him home. Instead, Zarrab transited through a series of U.S. detention centers — in Tallahassee, Atlanta and Oklahoma City — before arriving in New York. Many of the details supporting the charges, brought by then-U.S. Attorney Preet Bharara, were similar to those originally revealed in Turkey.
Even after Zarrab's testimony, which U.S. prosecutors say will reach the highest levels of Turkey's government, the mystery may continue about whether he is helping the U.S. government in other ways and how much he knows about Iran, for example. The man who recently bribed a U.S. prison guard for a cell phone may finally be ready to spill his secrets.
— With assistance by Yalman Onaran
Should Trump Cooperate With Putin Over the Future of Syria? – Newsweek
---
The US Has Hit Rock Bottom With Russia. This Isnt Going to End Well
---
This article first appeared on the Wilson Center site.
I am an American expert on Russia. It is my job to pay close attention to the ups and downs of the U.S.-Russia relationship, with the goal of helping U.S. policymakers, the press, and the wider public understand what is going on.
Under normal circumstances, such understanding would be useful for crafting better policy, and for more effectively managing both the challenges and the opportunities we face with Russia.
Keep up with this story and more by subscribing now
But these are anything but normal circumstances, and there is little point in saying anything about policy unless we first acknowledge why our circumstances are what they are.
The U.S. has never had a more dysfunctional or less effective relationship with post-Soviet Russia than it does today. While it is more than fair to blame that dysfunction on Putin—and on Trump, Medvedev, Obama, and other heads of state past and present—I am afraid it now has far deeper causes than just state policies.
On the Russian side, the dysfunction builds on insecurities and grievances fanned by widely embraced conspiracy theories and historical narratives, all of which amount to branding the United States as public enemy number one.
It also draws on ordinary Russians' tolerance of consolidated authoritarianism, from the Kremlin at the very top of the "power vertical" to corrupt and unchecked bullies at the bottom.
Donald Trump shakes hands with Vladimir Putin at the Asia-Pacific Economic Cooperation (APEC) Summit leaders gala dinner in the central Vietnamese city of Danang on November 10, 2017. MIKHAIL KLIMENTYEV/AFP/Getty
On the American side, the dysfunction is different but arguably just as deep. It begins from a national mood that combines Cold War style paranoia about the Russian bogeyman with a zero-sum, "us versus them" view of everything from taxes to public safety.
These disturbing trends find welcome resonance in a media, political and civic culture in which any sense that there are rules of decency has been long since trampled.
We should have no illusions. Vladimir Putin is a huge problem for the United States, just as he is for his neighbors and for his own people.
He has crushed every bud of liberal democracy in Russia, has invaded Ukraine to seize its sovereign territory by force, at the cost of well over 10,000 lives, and he has backed the dictator Bashar Assad in Syria, with the blood of hundreds of thousands on his hands.
The evidence is quickly mounting of Russia's interference in the 2016 U.S. elections and of its ongoing operations, apparently aimed at eroding democratic politics, social cohesion and security alliances from Europe to Latin America. These are grave threats and they should be met with clarity, strength and resolve.
Yet not a single one of these threats posed by Russia has a military solution. We can hit the Russians as hard as we want, to "punish" them for bad behavior, but as long as they have the ability to hit back, they will do so, and the cycle will continue.
Such escalation carries unacceptable risks.
As Ronald Reagan said, a U.S.-Russian nuclear war cannot be won, and so must never be fought. That means that Americans will have to make difficult choices about which tools of our national power to use to manage relations with Russia.
The good news is we have an impressive arsenal, if we can bring it to bear intelligently.
Aside from our military, which is by any measure the world's strongest, the U.S. economy is still the largest, and it far exceeds even a fast-growing China as a hub for investment and innovation for the entire world. America's greatest asset has been its incomparable soft power—the attractive force of our culture, our values, our readiness to lead and, when necessary, to sacrifice.
These strengths can see us through to victory over the Russian threat—and any other—in the long term.
But in the meantime, our vital national interests, including our security, prosperity and our very identity, are at risk from the dysfunction gripping our national life.
This problem is far bigger than U.S.-Russia relations, but it comes to a head in the contest between Washington and Moscow.
Consider the treatment of Russia today in much of our national debate. It is somehow both a great menace—apparently capable of stealing all our secrets, manipulating our leaders, brainwashing our electorate—and yet is also the butt of jokes, not deserving of even the grudging respect a wise warrior accords his adversary.
In the rush to unearth and expunge nefarious Russian influence in our country, Americans have embraced a logic of conspiracy theories and strictly zero-sum thinking that is, if anything, familiar to Russians from decades of Soviet and post-Soviet life.
In this climate, efforts to understand and explain Russian conduct as something more than earthly expressions of evil are condemned as victories for Russian propaganda and calls for diplomatic engagement are dismissed as hopelessly naïve.
When it comes to Russia, there simply is no longer room for the pragmatism that has been at the very core of our American worldview, and that ensured our survival and success despite half a century of Cold War.
This is not who we are as Americans. This is not how the good guys behave. And, most importantly, this cannot end well.
Matthew Rojansky is Director of the Kennan Institute at the Woodrow Wilson Center in Washington, D.C.
The real reason the Russian oligarchs are looking at ousting Vladimir Putin and Donald Trump both
---
Earlier this month, the Russian oligarchs fired a thinly veiled warning shot at Russian President Vladimir Putin when they planted simultaneous stories in multiple major European newspapers claiming that Putin was considering quitting. Putin has no such plans, but it was the Russian billionaires' way of reminding him that they control his fate and they're unhappy about the costly sanctions corner he's backed them into. Now the real reason for their impatience is coming to light, and it's even uglier than previously known.
The new sanctions law passed by the United States in August will financially harm the Russian oligarchs far more severely than previously believed, according to a new profile from The Economist (link). These increased sanctions will serve to blacklist the oligarchs as if they were terrorists, preventing them from carrying various kinds of business deals, and devastating them in the wallet.
It's not widely understood, but Putin's primary motivation for rigging the U.S. election in Trump's favor was to get existing U.S. sanctions against Russia lifted. Those sanctions have personally cost Putin billions of dollars over the past few years, and they've cost his oligarchs even more. Instead, because Putin rigged the election in such a brazen way and got caught, and because Trump has been such a disaster, it's prompted the U.S. to crack down with even harsher sanctions.
At this point the Russian oligarchs may only have one path for getting sanctions lifted and getting back on the good side of the United States: by ousting Vladimir Putin from within, and by taking down Donald Trump in the process. It's why the oligarchs planted those stories about Putin's supposed retirement in the media. This has been all about money, and lots of it, from the start. Putin helped make the oligarchs wealthy to begin with, but now he's costing them money and they won't tolerate it for much longer.
The post The real reason the Russian oligarchs are looking at ousting Vladimir Putin and Donald Trump both appeared first on Palmer Report.
Putin's Daughter Is Linked To Wilbur Ross Another Trump-Russia Connection? – Newsweek
---
The Left Is Losing Its Mind Over Trump, Russia and Putin
---
This year, after nearly three decade abroad, I returned to the United States, and it has taken a while to adjust to the political climate. I keep going to press conferences, receptions and dinner parties and hearing politicians and political operatives fulminating about "the Russians."
The refrain is pretty similar: They used to be known as the Soviets, but they never really changed. The damned KGB always ran the country, and it still does. And, you know, they stole the election last year. They colluded with our opponent! There's a red in damned near every bed these days.
What's a little discombobulating about this line is it's mostly coming from Democrats and journalists in the mainstream press. A friend in New York—a Canadian, and thus not a participant in the ongoing drama in American politics—was recently at a dinner party hosted by a major Democratic donor and his wife. In passing, he said he was about to travel to see the refurbished Hermitage Museum in St. Petersburg and then enjoy a performance at the Bolshoi Ballet in Moscow.
Keep up with this story and more by subscribing now
The others in attendance looked at him, my friend told me, as if he were nuts. "You know," the host informed him, "that's pretty much like going to Berlin in 1938." My friend changed the subject.
Russian President Vladimir Putin has had political opponents killed and destabilized two of Russia's neighboring countries, but he isn't Hitler. Even for the foot-stomping, tantrum-throwing Democrats in 2017, that comparison is ludicrous. But other lefties fall back on World War II for a different comparison: The Russian meddling in our democracy was "the equivalent of Pearl Harbor," as New York Times columnist Tom Friedman put it. That makes the Russian president the equivalent of Admiral Isoroku Yamamoto and the imperial Japanese.
Related: Robert Mueller is a hothead who can't own up to his mistakes, former aides say 
U.S. President Barack Obama extends his hand to Russian President Vladimir Putin during their meeting at the United Nations General Assembly in New York on September 28, 2015. REUTERS/Kevin Lamarque
As someone who grew up during the Cold War, spent much of the '90s covering Eastern and Central Europe after the fall of the Berlin Wall, and then Russia (including Putin's ascent) later in the decade, this line of thinking seems bizarre. Democrats, it seems, have willfully tossed their past positions on Russia down the Orwellian memory hole.
In 1972, George McGovern won the Democratic nomination for president, and with that came the end of serious Soviet skepticism in the party. He had vanquished Henry "Scoop" Jackson, a senator from Washington and the party's leading anti-Soviet hawk. Jackson tried again in 1976, only to lose to Jimmy Carter, who chided his political opponents for their "inordinate fear" of Communism. (To Carter's credit, when the Soviets invaded Afghanistan in 1979, he admitted that the "scales" had fallen from his eyes.)
But unlike Carter, a lot of others on the left failed to sober up. When Ronald Reagan was elected in 1980, the mainstream Democratic Party became consumed by nuclear hysteria—we were all gonna die!—and that fear infected the producers of pop culture. In 1983, ABC broadcast a propaganda film entitled The Day After, which was what life would be like after a nuclear exchange with the Soviet Union. Then, there was On the Eighth Day, a 1984 documentary about what would happen after a nuclear war. And around the same time period, Carl Sagan, a popular astronomer with a television series on public broadcasting, penned a widely read article on the same subject: "We have placed our civilization and our species in jeopardy," he wrote. "Fortunately, it is not yet too late. We can safeguard the planetary civilization and the human family if we so choose. There is no more important or more urgent issue."
The tenor of this and other doomsday nuclear narratives was that if the worst happened, it was going to Reagan's fault. This fear sparked the nuclear freeze movement, as hundreds of thousands of people took to the streets in Europe to protest the planned installation of intermediate-range nuclear weapons on the western part of the continent.
In those days, "colluding" with Moscow wasn't a big deal. The Soviets tried to help the nuclear freeze movement, which they saw as in their interests. KGB agents occasionally funneled cash to so-called "peace groups" in the West, and some left-leaning arms-control groups acknowledged that Soviet agents would turn up at conferences to help with propaganda. Yet many Democrats thought the nuclear freeze movement had been a great success. Why? Because the anti-nuclear uprising "had a substantial impact upon mainstream politics, especially the Democratic Party," wrote Lawrence Wittner, a professor of history at the State University of New York at Albany. "After the movement's successes in 1982, the leading candidates for the Democratic presidential nomination met with peace movement leaders, pledging their support for a nuclear freeze and other nuclear arms control measures. The Democrats pushed a freeze resolution through the House of Representatives in the spring of 1983 and made the freeze a part of the party's campaign platform in 1984." Never mind that Reagan, the man the left derided as a warmonger nuclear cowboy, won the 1984 election in a historic landslide.
Sixteen years later, after the collapse of the Soviet Union, Putin replaced a drunken and ailing Boris Yeltsin, who, however briefly, had brought democracy to Russia. At a New Year's reception in 2000, President Bill Clinton's ambassador to Russia, Jim Collins, acknowledged the main reaction to Putin's ascension in the U.S. government was one of "relief," because Russia was so chaotic in those days. Secretary of State Madeline Albright would later call the former KGB man a "reformer."
Putin for years was able to dupe U.S. presidents into thinking he was their friend—from George W. Bush to Barack Obama. In a 2012 presidential debate, Republican nominee Mitt Romney cited Putin's Russia as the U.S.'s foremost foreign policy challenge, and Obama sarcastically said the "1980s are calling, and they want their foreign policy back." The Democrats cheered. And Obama appeared to believe he could work with the Russian strongman. He famously asked Putin stooge Dmitry Medvedev to "tell Vladimir" that after the election he (Obama) would have more "flexibility'' to work on arms control deals.
But the moment that really captured the credulity of the Democratic Party when it came to Russia and Putin had come earlier. In 2009, Secretary of State Hillary Clinton presented her Russian counterpart, Sergey Lavrov, with a "reset" button, which meant the administration would replace the bad, anti-Russian policies of the past with new ones. The problem, however, is the word "reset" was misspelled on the button. Those who controlled Obama's foreign policy evidently couldn't find a Russian speaker competent enough to tell them that the button presented to Lavrov said "overcharged" in Russia. Clinton laughed at the mistake. Lavrov laughed at her.
Former U.S. Secretary of State Hillary Clinton speaks during an interview with Mariella Frostrup at the Cheltenham Literature Festival in Cheltenham, England, on October 15. Reuters
Now, Democratic representatives all over Washington can't stop ranting about Moscow. I asked David Satter, a Washington-based journalist—and the only Western reporter to be banned by Putin from entering Russia since the end of the Cold War—what I should make of all this. Are these people serious about their anti-Russian venom?
"Oh God, no," he said, as we sat in a Russian restaurant called Mari Vanna in Manhattan. "This is all just politics, and hypocrisy is the mother's milk of politics."
I think he's right. I'm agnostic on the question of whether President Donald Trump or his associates actually "colluded'' with Putin to win the election. If they did, they should be strung up.
As for Putin, he's undoubtedly an authoritarian thug. At home, he has eliminated many of the briefly won freedoms of the Yeltsin era, and abroad, he seems determined to again dominate Russia's neighbors. But it would be hard to find many liberals in Washington who actually cared about any of this before Trump beat Clinton.
If the outcome had been reversed, Congress might still be working to figure out how exactly Russia meddled in the election—just as the Soviets had done in 1968 and 1976. But we most certainly wouldn't have this anti-Russian circus going on in the nation's capital—a show that will likely continue for quite some time.
Dem. rep seeks answers on FBI's failure to notify Russian hacking victims | TheHill
---
trump turkey flynn kurds – Google Search
---
Newsday–Nov 26, 2017
President Donald Trump's shows of political coziness with Turkish President Recep Tayyp Erdogan always add an extra layer of intrigue to …
<a href="http://NBCNews.com" rel="nofollow">NBCNews.com</a>–Nov 25, 2017
ANKARA, Turkey — The United States seems set to cut off its supply of arms … Trump that is sure to please Turkey but further alienate Syrian Kurds who …. of Trump's inauguration about a potential quid pro quo in which Flynn …
Reza Zarrab – Google Search
---
Bloomberg–38 minutes ago
Reza Zarrab, a Turkish-Iranian gold trader at the center of an international corruption case, is set to tell a New York jury the "inside story" of a …
U.S.-Turkish political stew: Kurds, Flynn and even Bharara
---
Eyes are on Turkey's President Recep Tayyip Erdogan, seen here in Ankara on Nov. 21, 2017. Photo Credit: AP / Burhan Ozbilici
President Donald Trump's shows of political coziness with Turkish President Recep Tayyp Erdogan always add an extra layer of intrigue to foreign-policy news.
On Friday, the two leaders were due to speak by phone, with Trump at his Mar-a-Lago resort for the long holiday weekend. Subjects were to include Syria and conflicts in the region.
Turkey's foreign minister, who said he was with Erdogan during the call, said afterward that Trump gave assurances his administration would stop supplying arms to Syrian Kurdish fighters, who have been U.S. allies.
After all, Kurdish separatists are a thorn in Erdogan's side.
Such policy choices aside, the discussion of Turkish ties to Washington turns quickly and naturally to Trump's short-tenured national security adviser Michael Flynn.
Special counsel Robert Mueller has his eyes on the retired lieutenant general, who failed to disclose a payment of $530,000 from Inovo BV, a Dutch consulting firm owned by a Turkish businessman closely tied to Erdogan.
Flynn's lawyer said back in March that the work for the firm "could be construed to have principally benefited the Republic of Turkey," which is why he belatedly filed it under the Foreign Agents Registration Act.
Flynn has been a campaign and White House adviser with close links to a president who rode to election proclaiming "America First."
Late Thursday, it was reported that Flynn's lawyer informed Trump's legal team that he can no longer discuss the Mueller probe with him. That stirred speculation about Flynn's cooperation with investigators and where it could lead.
This comes after reports that Erdogan's men may have discussed with Flynn last year a paid mission that involved grabbing a Muslim cleric living in Pennsylvania — whom Erdogan blames for a coup attempt — and returning him to Turkey.
The intrigue seems to leach further into the American justice system than just the probe of Flynn.
There is also the long-lived case of Reza Zarrab — the Turkish-Iranian gold trader charged in Manhattan federal court with conspiring to evade U.S. sanctions on Iran.
Erdogan calls the case a plot against his republic. Over the weekend he purportedly launched an investigation of his own into former U.S. Attorney Preet Bharara, who brought the case against Zarrab, an ally of Erdogan.
Bharara was fired by Trump after the president asked him to stay in the job. Responding to Erdogan, Bharara's interim successor Joon Kim and Judge Richard Berman issued a rare reply to the Turkish government.
On Tuesday, Kim said: "Needless to say, it's our view that those claims are ridiculous on their face. It displays a fundamental misunderstanding or lack of understanding of how our system of justice works and, frankly, the rule of law works."
Diplomatically, Berman said that if Turkish officials wish to help Zarrab, they could do so by "producing in court any Turkish evidence or witnesses that they may be aware of who could assist the defense in presenting their case."
Trump doesn't seem inclined to complain about the Erdogan regime's conduct in this or any other controversy.
In fact, on the defense side of the case, the president finds two political allies — Rudy Giuliani, the former mayor, and Michael Mukasey, the former attorney general.
By most accounts their job has been to try to get the case resolved through meetings away from courtroom arguments. Recent buzz has been about the prospect of a cooperation deal, but the matter is still apparently pending.
These are the shadowy complications of the moment in Turkish-American politics.
What Flynns Flip Flop on Turkey Tells Us
---
This article first appeared on Just Security.
Many commentators anticipate that Special Counsel Robert Mueller will likely indict retired lieutenant general Michael Flynn in part for the former National Security Advisor's previously undisclosed work as a foreign agent of Turkey.
Mueller's team has reportedly obtained enough evidence to indict Flynn and his son, according to an NBC News report earlier this month.
Keep up with this story and more by subscribing now
There is no way to tell, based on current reporting, whether that body of indictable evidence includes the two alleged meetings in Sept. and Dec. 2016 where Flynn may have discussed a plot to forcibly remove U.S.-based cleric Fethullah Gülen, or initiate legal proceedings against him, in exchange for $15 million.
But in considering Flynn's case, it is important to keep track of how he changed from a relatively hardline position against the government of Turkey to public positions in favor of Ankara.
Former National Security Advisor Michael Fllynn in the East Room of the White House on February 13, 2017 in Washington, DC. MANDEL NGAN/AFP/Getty
Important questions for legal liability and moral responsibility include whether Flynn's conflict of interest and efforts in favor of Turkey continued past the election and into his time in office.
Engaging in pro-Turkish government dealings was a major change in Flynn's position on Turkey. In July 2016, Flynn gave a speech supporting the military coup against the Turkish government, specifically citing the country's "move toward Islamism" under President Recep Tayyip Erdoğan and the military's secular orientation.
And previously, while serving as DIA Director under the Obama administration, Flynn says he alerted White House officials to Turkey's indifference toward ISIS' growth in Syria.
What explains why Flynn changed his position on Turkey and why did he persist in pro-Turkish positions after his firm's contract to work on behalf of the Turkish government purportedly ended?
I. Flynn's initial anti-Erdoğan, anti-Islamist public positions, and his later The Hill Op-Ed Reversal
War Against "Cunning Radical Islamists" Tweet (Nov. 16, 2015)
Flynn has publicly spoken against what he views as a global threat of radical Islamism, which, according to his view, also implicated Erdoğan's pro-Islamist government at one point. He tweeted in November 2015:
We are facing violent, but very serious and cunning radical Islamists. We can be war weary when we win. If we lose, we have nothing.
2. Flynn Expresses Concerns on Turkey's Indifference to ISIS to Sy Hersh (January 2016)
Flynn seemed to view Turkey's pro-Islamist attitudes as leading to the country's indifference to ISIS growing next door. In January 2016, he told Seymour Hersh in a New Yorker interview:
If the American public saw the intelligence we were producing daily, at the most sensitive level, they would go ballistic…We understood Isis's long-term strategy and its campaign plans, and we also discussed the fact that Turkey was looking the other way when it came to the growth of the Islamic State inside Syria.
He added that the Obama administration gave "enormous pushback" with respect to the DIA's reporting on ISIS's growth in Syria, including Turkey's alleged indifference: "I felt that they did not want to hear the truth."
3. Flynn Tweets that Fear of Muslims is Rational (Feb. 27. 2016)
In line with his prior statements, Flynn tweeted in Feb. 2016 that fear of Muslims was "rational:"
Fear of Muslims is RATIONAL: please forward this to others: the truth fears no questions… http://youtu.be/tJnW8HRHLLw
4. Flynn Lauds the Anti-Erdogan Coup at ACT! For America Speech (July 15, 2016)
On July 15, 2016, Flynn gave a speech at the Cleveland meeting of ACT! For America. The organization is an advocacy group that opposes what it calls "Islamofascism," which Brigitte Gabriel, the group's founder, believes comes from "one source: The Koran." Flynn began his remarks by expressing support for the military-led coup d'état in Turkey:
[The Turkish military] has been just excised for many years by what, what really became a secular country, meaning a sort of, regular sort of nation-state, and then began to move toward Islamism. This is Turkey under Erdoğan, who is actually very close to President Obama.

So, I'm going to be very fascinated to see what happens, because if they, the military succeeds, then one of the things that came out of the military tonight, they're about plus eight hours from here, so it's probably about I don't know, three-four o'clock in the morning there.

One of the things the military immediately said is: "We recognize our responsibilities with NATO, we recognize our responsibilities with the United Nations, we want to make sure that the world knows, we are, we want to be seen as a secular nation. This is the military.

[Applause]

So, yeah, I think that is worth clapping for.
5. New York Times Notes Flynn and Trump Share Islamophobic Outlook and Flynn's Influence on the Campaign (November 2016)
The New York Times's post-election profile of Flynn noted his anti-Islamist credentials throughout the campaign:
[Trump and Flynn] have both at times crossed the line into outright Islamophobia.

…

[Trump and Flynn] both exhibit a loose relationship with facts: General Flynn, for instance, has said that Shariah, or Islamic law, is spreading in the United States (it is not).

…
As an adviser, General Flynn has already proved to be a powerful influence on Mr. Trump, convincing the president-elect that the United States is in a "world war" with Islamist militants and must work with any willing allies in the fight, including President Vladimir V. Putin of Russia.
6. Flynn Supports Erdoğan Government's Goals in the Hill Op-Ed (Nov. 08, 2016)
On Election Day 2016, The Hill published an op-ed by Flynn titled, "Our ally Turkey is in crisis and needs our support."
The op-ed criticized the Obama administration for not being friendly enough toward Erdoğan's government and portrayed Gülen as a cleric who "portrays himself as a moderate, but he is in fact a radical Islamist."
It compares Gülen to the founders of the Egyptian Muslim Brotherhood and labels him Turkey's equivalent of Bin Laden:
To professionals in the intelligence community, the stamp of terror is all over Mullah Gülen's statements in the tradition of Qutb and al Bana. Gülen's vast global network has all the right markings to fit the description of a dangerous sleeper terror network. From Turkey's point of view, Washington is harboring Turkey's Osama bin Laden.
It also ties Gülen to the Clinton Foundation:
[F]unding seems to be no problem for Gülen's network. Hired attorneys work to keep the lucrative government source of income for Gülen and his network going. Influential charities such as Cosmos Foundation continue their support for Gülen's charter schools.

Incidentally, Cosmos Foundation is a major donor to Clinton Foundation. No wonder Bill Clinton calls Mullah Gülen "his friend."
And concludes:
We need to adjust our foreign policy to recognize Turkey as a priority. We need to see the world from Turkey's perspective. What would we have done if right after 9/11 we heard the news that Osama bin Laden lives in a nice villa at a Turkish resort while running 160 charter schools funded by the Turkish taxpayers?

The forces of radical Islam derive their ideology from radical clerics like Gülen, who is running a scam. We should not provide him safe haven. In this crisis, it is imperative that we remember who our real friends are.
When Flynn's op-ed came out, Ekim Alptekin, the Turkish businessman who hired Flynn's firm, told the New York Times : "This is not a guy who would be influenced by a contract. He wrote what he believes."
Al Monitor 's Turkey columnist Mustafa Akyol also told the paper of the warm reception Flynn's op-ed had inside the government of Turkey: "You would expect to see [an Islamophobia] concern here, but quite the contrary: Flynn is quite a respected figure now in government circles, just because he wrote that Gülen should be extradited to Turkey."
He added: "[Flynn's op-ed] was greeted with great happiness here," adding that Erdoğan supporters thought: "Finally, somebody in America who understands us."
In late Nov., Alptekin denied that either Erdoğan or the Turkish government paid for Flynn's op-ed, telling The Independent that the idea was "preposterous," noting that the op-ed also criticized the Muslim Brotherhood, a group that Erdogan had sometimes supported.
He contended that Inovo's contract with Flynn Intel Group was "not about representing the position of the Turkish government," and Alptekin said that he was not affiliated with the Turkish government.
Flynn has a strong anti-Islamist streak, and yet he went from criticizing Turkey's relatively pro-Islamist government and supporting the coup against Erdoğan, to publicly advocating for Gülen's removal to face justice for the coup in Turkey. What changed between these two events—the coup and the op-ed—to cause Flynn to switch positions on Turkey?
II. A likely motive: lucrative lobbying contracts, and how Flynn's private business activities may have affected his public positions
Flynn Intel Group Signs Contract with Inovo BV (Aug. 2016)
In early August 2016, Flynn Intel Group was approached by Alptekin, the chairman of the Turkish-American Business Council, a Turkish economic relations board run by an appointee of Prs Erdoğan.
Alptekin proposed that Flynn work on a project repairing Turkey's image in the United States with Alptekin's Netherlands-based firm Inovo BV—work to be performed by Flynn's firm over 90 days in exchange for $600,000. Flynn agreed.
Though Flynn later conceded in his belated filing that the Inovo work "could be construed to have principally helped the Republic of Turkey," Flynn opted not to file this work with the Foreign Agent Registration Act (FARA) database until strongly encouraged to do so by the Justice Department.
FARA requires lobbyists whose work directly or indirectly benefits a foreign government to file as agents of a foreign power. The Flynn firm would likely assert that because the Inovo work benefitted a business and not a foreign nation, the firm could instead file with Congress under the Lobbying Disclosure Act, and it did so in Sept. 2016.
2. Flynn Meets with Turkish Ministers Alongside Woolsey in New York (Sept. 21, 2016)
On September 21, Flynn met in New York with the Turkish foreign minister and energy ministers (the latter is also Erdoğan's son-in-law), alongside former CIA Director James Woolsey and a former FBI agent, according to Woolsey's account of the deliberations.
Woolsey later told the Wall Street Journal that the meeting discussed a plot to remove Turkish cleric Gülen from the United States and take him to Turkey.
According to a report by the Daily Caller, one month after the Sept. 2016 meeting between Flynn and Turkish ministers in New York, Flynn attended an event with Halil Mutlu, former director of the Turken Foundation, a U.S. charity focused on Turkish issues, and President Erdoğan's cousin. (Readers should note: The Daily Caller generally has a far-right ideological lens, and has been criticized for having a white nationalist problem in recent months.)
3. Flynn Intel Group Lobbies Congress on Inovo's Behalf (Sept.–Oct. 2016)
After signing the contract with Inovo BV, Flynn's Intel Group began lobbying Congress on Inovo's behalf, though Flynn himself did not participate in the lobbying. Flynn's Sept. 2016 Lobbying Disclosure Act forms reveal that Robert Kelley, Flynn's lawyer and a former Chief Counsel to a House subcommittee, managed the lobbying portion of the Inovo contract.
According to the FARA registration, in Oct. 2016, VP Bijan R. Kian met twice with Miles Taylor, National Security Advisor to the House Homeland Security Committee, to discuss Flynn Intel Group's work for Inovo and research related to Turkey and Gülen.
According to a Daily Caller source, at the second meeting, Kian and Inovo representatives discussed Gülen with Taylor, and what they called his "shady" Gülen Movement Schools.
The source added that House committee staff were not receptive to Kian's approach, and that Flynn was not present for the meeting. Beyond this Congressional outreach, the FARA registration also notes that Flynn's firm  oversaw a PR firm SGR LLC's outreach to an Arkansas state government official with respect to the Inovo work.
The AP reported that as part of the Taylor meeting, Flynn Intel Group staff suggested that Congress hold hearings about Gülen.
At the time of the filing, Alptekin told the AP : "I disagree with the filing…It would be different if I was working for the government of Turkey, but I am not taking directions from anyone in the government." He said the filings were a response to "political pressure."
4. Flynn Group's VP Meets Alptekin Prior to The Hill Op-Ed (Nov. 2, 2016)
According to an in-depth profile of Flynn by The New Yorker 's Nicholas Schmidle, on November 2, 2016, Alptekin privately met Flynn Intel Group VP Bijan R. Kian and other corporate officers at the firm's offices in Alexandria, Va. Alptekin, believing that Trump was likely to lose the election, emphasized that, "We have to generate something to show Turkey how successful we can be…What success can we show them now?"
As Schmidle points out, Flynn's op-ed in The Hill was published a week later.
5. Flynn and Alptekin Statement to the Wall Street Journal (Nov. 17, 2016)
Flynn told the Wall Street Journal in a Nov. 17 statement that he would end his relationship with his firm if offered to serve in the Trump administration. He said: "If I return to government service, my relationship with my company will be severed in accordance with the policy announced by President-elect Trump."
Turkish businessman Ekim Alptekin tells the Journal that he hired Flynn to advise him on the U.S.-Turkish security relationship, and more generally, to improve U.S.-Turkish relations.
6. WH Cabinet Secretary's Post-Election Investigation into Flynn's The Hill Op-Ed (Nov. 19, 2016)
On Nov. 19, the day after Trump appointed Flynn as his National Security Adviser, lawyer Bill McGinley, who later became White House Cabinet Secretary, called Kian and others to investigate the Flynn op-ed. A source told The New Yorker:
Some people seemed skeptical as to whether Flynn had really woken up the day before the election and felt compelled to write an op-ed defending Erdoğan…McGinley wanted to know if Turkish government dollars touched that op-ed.
Kian reportedly told McGinley that Flynn wrote the op-ed entirely on his own, and that it was unrelated to his work for Alptekin.
However, the Flynn group's FARA filing noted that in October and early November, Flynn developed the op-ed based partly based on research done for the Inovo work, and that a draft was shared with Inovo before publication. Further, SGR LLC, a public relations firm Flynn Intel Group hired as part of the Inovo contract, helped Flynn place The Hill op-ed.
7. Second Meeting with Turkish officials on Alleged Gülen Plot in New York (Dec. 2016)
Mueller's investigation is reportedly looking into whether, during a second alleged meeting between Flynn and Turkish government representatives in mid-Dec. 2016, participants discussed a plan for Flynn and Flynn Jr. to remove Gülen in exchange for up to $15 million dollars.
It is also reportedly looking into whether they discussed a separate plan to free Turkish-Iranian gold trader Reza Zarrab. The Wall Street Journal reported that the alleged meeting took place in mid-December at the 21 Club in New York, and the discussion considered forcibly removing Mr. Gülen from the U.S. on a private jet to the Turkish prison island of Imrali.
If the December meeting were to be confirmed, even if the more sensational allegations about the content of the meeting were not established, it could contradict Flynn Intel Group's filing statements, which state that the Flynn firm's contract with Inovo terminated in November 2016, and that is when Flynn's paid work that benefited the Turkish government ended. Intentional false statements on a FARA form are a felony.
8. Flynn Tells Susan Rice "We'll Take it From Here" on Raqqa Campaign (Jan. 10, 2017)
On Jan. 10, outgoing National Security Adviser Susan Rice presented Flynn a plan to imminently take over the Islamic State's capital in Raqqa, Syria, according to the Washington Post. The plan involved arming Kurdish Peshmerga fighters in northern Syria, and Obama administration officials believed they had little time left to move forward with the operation.
The Post noted that Turkey's Erdoğan had resisted their overtures to fight the Islamic State more robustly, leading in part to the U.S. plan to rely on the Kurds:
In contrast to Obama, Turkish President Recep Tayyip Erdoğan did not see the Islamic State as his country's No. 1 threat. In private meetings with senior U.S. officials in 2014, Erdoğan said the Kurds were his top concern and that removing Assad ranked second, according to U.S. and Turkish officials.
Erdoğan has long been upset by the U.S. support for Syrian Kurds, which he considers part of a terrorist group that threatens Turkey's national security.
According to the Post , Flynn responded to Rice:
Don't approve it…We'll make the decision.
McClatchy reported that it is not known if Flynn consulted other administration officials before telling Rice to hold off on the decision, or whether Flynn's decision was approved by a higher-ranking official such as Secretary of Defense nominee James Mattis.
Raqqa Plan is "Dead on Arrival" When Presented to Trump Officials (Jan. 17, 2017)
When the plan was turned over to the Trump administration on Jan. 17, per Flynn's request, the Postreported that it "was dead on arrival." According to McClatchy, "Some members of Congress, in private conversations, have even used the word 'treason' to describe Flynn's intervention" with Rice.
And while there is no reporting whether Flynn advised Trump to hold off on the Raqqa assault, media outlets have noted that Trump only approved the plan weeks after he had fired Flynn.
10. Flynn, Turkish FM Meet over Breakfast at Trump Hotel (Jan. 18, 2017)
McClatchy reported that Flynn met Turkish foreign minister Mevlut Cavusoglu over breakfast on Jan. 18 to discuss U.S.-Turkish interests. It was later reported by Business Insider that Republican Rep. Devin Nunes, Chairman of the House Intelligence Committee, was also present at the closed-door meeting at the Trump Hotel in Washington, D.C.
Pro-government Turkish newspaper Daily Sabah reported at the time of the breakfast that the meeting was "a first direct reachout between the President Recep Tayyip Erdoğan administration and the incoming Donald Trump administration."
An aide to Cavusoglu told the paper that that "Çavuşoğlu was the only foreign leader at the breakfast and the topics on the U.S.-Turkish agenda were discussed by the attendees." Cavusoglu would later attend Trump's inauguration.
Met w/General Flynn,who will assume the position of National Security Advisor, and other officials at a working breakfast in Washington D.C.
11. President Trump's Call with Erdogan (Feb. 7, 2017)
On Trump's first call with Erdoğan, the pair agreed to engage in joint action against ISIS positions in Syria, according to two sources in Erdoğan's office, Reuters reported.
They added that Erdoğan urged Trump not to support the Syrian Kurdish YPG militia. Al-Monitorreported based that a senior Turkish official said that Erdoğan "drew attention to the close ties between the Syrian Kurdish People's Protection Units (YPG) and the Kurdistan Workers Party," the Turkish-based Kurdish group. Likewise, Reuters added that CIA Director Mike Pompeo would be in Turkey on Feb. 9 to discuss security issues with Turkish officials.
Considering the nature of Flynn's pre- and alleged post-election work on behalf of the Turkish government, it appears that the money paid to him as part of the Inovo contract may have played a decisive role in changing his position on Turkey.
The extent of his reversal would have negatively implicated U.S. national security interests if it figured into his response to Susan Rice on the operation to retake Raqqa, the Islamic State's so-called capital.
But why would Flynn remain motivated by pecuniary interests once he was named to be national security advisor and then served in the administration?
Perhaps it was not a financial interest at that point. Perhaps it was a case of a person's judgment being clouded, convincing themselves that they believe in a new policy outlook to reduce the cognitive dissonance that would otherwise persist.
Another explanation is a more illicit one. If Flynn and his son were still interested in mid-December in being personally paid $15 million by Turkey, there's reason to think Flynn would not have dropped such interests going forward on other policies favorable to Turkey.
The allegations reported in the Wall Street Journal and NBC News involving the mid-December meeting certainly raise this specter. The available information in the public domain does not provide a sufficient basis to reach any firm conclusion.
It will be up to Mueller's investigation and others to tell.
Artin Afkhami Associate Editor at Just Security.
trump turkey flynn – Google Search
---
Daily Beast–1 hour ago
Flynn allegedly discussed getting paid $15 million to help free Reza … a joint defense agreement with the Trump defense team last week.
Feds Flip Turkish Crook; Did He Rat on Michael Flynn?
---
Reza Zarrab, a Turkish businessman accused of violating U.S. sanctions on Iran, pleaded guilty and will testify against his co-defendant, a federal court heard Tuesday. Zarrab's cooperation with federal prosecutors could have implications for Michael Flynn, who allegedly plotted on behalf of Turkish interests to help free Zarrab.
Zarrab, a 34-year-old Turkish-Iranian gold trader, is at the center of an Iran sanctions-busting case in which he used his companies and Turkish state-run banks to trade cash for gold in order to secretly buy oil from Iran. A former deputy general manager of one of those banks, Mehmet Atilla, is charged as part of that same conspiracy.
Atilla's lawyers complained that co-defendant Zarrab had vanished in the weeks before trial was to start, an indication that he was no longer cooperating with them but instead federal prosecutors. He is expected to testify Tuesday or Wednesday.
Zarrab's apparent cooperation with federal prosecutors raised speculation that he was also cooperating with special counsel Robert Mueller's inquiry into Flynn, because it seemed unlikely prosecutors would offer a plea deal to Zarrab in exchange for his cooperation for the comparatively lower-profile trial of Atilla.
Shortly after Zarrab seemed to flip, Flynn's lawyers terminated a joint defense agreement with the Trump defense team last week. Flynn's lawyer reportedly met with members of the Mueller probe on Monday, ABC News reported, a further indication that the embattled ex-national security advisor is also pursuing a plea deal.
Zarrab's plight was reportedly raised by Turkish interests in a December 2016 meeting with Flynn, who was designated to be President Trump's national security adviser. Flynn was supposedly offered $15 million to arrange Zarrab's release and to kidnap an exiled Turkish cleric living in Pennsylvania, Fethullah Gulen, and bring him to Turkey. (Turkish president Recep Tayyip Erdogan accuses Gulen, a former ally, of orchestrating a failed 2016 coup.)
The Zarrab case has roiled the upper echelons of the Turkish government and stems from a 2013 corruption scandal, which allegedly revealed that top-level ministers to bribes to sign off on the sanctions evasions — and even allegedly captured Erdogan and his son talking about how to hide money.
Erdogan has repeatedly raised Zarrab's release with U.S. officials from the Obama and Trump administrations. Zarrab even retained friends of President Donald Trump, Rudy Giuliani and Michael Mukasey, to negotiate a diplomatic release with the top levels of the Trump and Erdogan administrations.
After the jury was selected on Monday, Atilla's lawyers asked the judge to delay the trial so they could prepare for a mystery witness.
"The government should also make clear that the mystery witness is Mr. Reza Zarrab," Judge Richard Berman wrote in a ruling denying the motion to postpone trial on Monday. "This is something that experienced counsel knew or should have known about for months."
Thank You!
You are now subscribed to the Daily Digest and Cheat Sheet. We will not share your email with anyone for any reason.
Turkish gold trader linked to Flynn and Giuliani could start testifying for feds as soon as today – Raw Story
---
Feds Flip Turkish Crook; Did He Rat on Michael Flynn? – Daily Beast
---
Russian jet makes 'unsafe' intercept of US Navy aircraft – CNN
---
Russian Jet Makes 'Unsafe' Interception Of US Navy P8-Poseidon Over Black Sea – International Business Times
---
6:33 AM 11/28/2017 FBI gave heads-up to fraction of Russian hackers US targets Washington Post
---
Investigate the investigators! Save America! Reform the FBI now! __________________________________ "Scores of U.S. diplomatic, military and government figures were not told about attempts to hack into their emails even though the FBI knew they were in the Kremlins crosshairs, The Associated Press has learned."  FBI gave heads-up to fraction of Russian hackers US targets – … Continue reading"6:33 AM 11/28/2017 – FBI gave heads-up to fraction of Russian hackers' US targets – Washington Post"
9:17 AM 11/28/2017 M.N. This observation is consistent with the previous ones, made by many observers: excessive, demonstrative loudness Odds Are, Russia Owns Trump NYT
---
__________________________________ M.N. This observation, once again, is consistent with the previous ones, made by many observers: excessive, demonstrative "loudness" (in Comey's words: "They were unusually loud in their intervention. It is as almost they didn't care that we knew, or they wanted us to see what they do. They were very noisy in their interventions…" – 2:48:55 … Continue reading"9:17 AM 11/28/2017 – M.N. This observation is consistent with the previous ones, made by many observers: excessive, demonstrative "loudness" – Odds Are, Russia Owns Trump – NYT"
Muellers Trump-Russia Probe May Be Only One That Leads to Answers-Or Handcuffs
---
"Please," the senator said, "answer yes or no, sir. Can you do that?"
It was late October, and Minnesota's Al Franken was two hours into a Senate Judiciary subcommittee hearing on Russia's manipulation of social media, including its efforts to influence the 2016 presidential election. Sitting across from him and the other senators at a long table was a lawyer from Facebook. Franken tried to get the man to say whether the social media network would reject political ads purchased with foreign currency. But the attorney remained obtuse, and the senator dropped his head into his hands in frustration.
That hearing came a day after special counsel Robert Mueller's team announced the first charges in its probe of Russian interference in the election and possible coordination with President Donald Trump's campaign. A grand jury charged Paul Manafort, Trump's former campaign chairman, and Rick Gates, another former campaign member, with money laundering, among other things. The special counsel also announced that George Papadopoulos, a former Trump campaign foreign policy adviser, had pleaded guilty to lying to federal agents about his ties to suspected Russian agents.
Keep up with this story and more by subscribing now
It's been less than seven months since Mueller's work began, and already his investigation seems to be the only one that matters in Washington. The federal lawmakers digging into the same subject typically lack the mandate to conduct raids and make arrests, and their lists of potential witnesses are likely to shrink with each Mueller indictment, since no one wants to interfere with the criminal probe. But a primary reason the congressional investigations have moved slowly is that they're mired in partisan politics, according to interviews with more than a dozen members of Congress.
Similar divides have hindered congressional investigations before, such as the Senate Intelligence Committee's 2004 report on Iraq. But with lawmakers on at least one committee talking about possibly releasing separate Russia reports, the current dramas seem to go further.
"As much as this committee…has traditionally sort of been insulated from partisanship over the years," says Representative Tom Rooney, a Florida Republican on the House Intelligence Committee, "this issue has thrown all that out the window."
Congressional investigators jumped on the Russia matter not long after the U.S. intelligence community declared in January that the Kremlin had tried to sway the election against Hillary Clinton. In May, President Donald Trump fired former FBI Director James Comey, implying in an NBC News interview that the decision was partly due to the bureau's Russia investigation. About a week later, the Justice Department appointed special counsel Mueller, and by June, the Senate Judiciary Committee and the House and Senate intelligence committees had opened probes into Russian interference and other related topics.
The Senate Judiciary Committee was making progress over the summer. It issued bipartisan requests for documents from the Trump campaign, the Trump Organization, Manafort and Donald Trump Jr. But by late October, cooperation between Democrats and Republicans on the committee broke down. Democratic Senator Dianne Feinstein of California, the ranking member, told Mother Jones that she and her Democratic colleagues would be moving forward with the Russia probe without the Republicans. Days later, she sent letters requesting information from people or companies, without the signature of Senator Chuck Grassley, the Republican chairman. That suggested he was too slow to approve the Democrats' requests for information, or unwilling to do so. (Neither senator was available for an interview.)
Today, critics say Republicans on the committee seem mostly focused on Comey's conduct as FBI director and an allegedly questionable uranium deal with Russia that Clinton's State Department helped approve. The Republican side of the committee, says Senator Chris Coons, a committee Democrat from Delaware, "treats the Russia investigation as a Democratic priority." The GOP, he adds, acts as if every time the probe moves forward, they should pursue "something that goes after Hillary Clinton." It wasn't until November 16, for example, that the chairman and the ranking member sent their first bipartisan letter in almost two months, seeking information from the lawyer for Jared Kushner, who is Trump's son-in-law and a White House senior adviser.
US president Donald Trump (L) and Russia's president Vladimir Putin talk after a meeting on the closing day of the 25th APEC Summit. Mikhail Klimentyev/Russian Presidential Press and Information Office/TASS/Alamy Live News
Part of the problem is that the GOP controls the committee (and the others probing Russian collusion), so the Democrats generally need Republican approval to compel people to turn over documents or to testify. "There's nothing the minority can do but say 'Mother, may I?' to the majority to get an agreement to have these witnesses come before us," says Representative Jackie Speier, a Democrat from California on the House Intelligence Committee. "It is a tap dance that we have to do to get them to cooperate."
The probe by the House Intelligence Committee has been even more contentious. Devin Nunes, the Republican chairman, recused himself as reports swirled that he had provided Trump with unauthorized intelligence about government surveillance of the president's transition team. (Nunes has called the complaints about him "entirely false and politically motivated.") Despite interviews in November with high-profile witnesses, including Carter Page, a former foreign policy adviser on the Trump campaign, and Keith Schiller, the former director of Oval Office operations, the committee is dealing with political divides that threaten to derail its progress.
The Senate Intelligence Committee seems to be making the most progress. In June, it held a dramatic hearing in which Comey said he had kept memos of his encounters with Trump because he expected the president to lie about them. In early October, Republican Senator Richard Burr, the committee chairman, and Democratic Senator Mark Warner, the vice chairman, held a joint press conference to announce that their panel had reviewed almost 100,000 pages of documents and conducted more than 250 hours of interviews with at least 100 people. That work suggests the Senate Intelligence Committee is the public's best hope for a timely and thorough bipartisan report on the Russian meddling and possible collusion by some of Trump's people.
But even if the committee puts out a detailed report, the question of whether anyone committed crimes will ultimately fall to Mueller. And as he moves forward, the congressional committees could find it harder to complete their inquiries. Lawmakers may be reluctant to ask those whom the special counsel indicts to testify before Congress, for fear of disrupting Mueller's work. (If a suspect gives different testimony to Congress from what he or she gives to Mueller, it could create legal problems for prosecutors.) It's also likely that anyone indicted would invoke his or her Fifth Amendment right to avoid self-incrimination and decline to testify before Congress. The Senate Judiciary Committee had called on Manafort to testify before his indictment, and both intelligence committees have been in touch with Papadopoulos or his legal team, but those appearances now seem less likely to happen. The special counsel and committees are trying to work out any conflicts, yet committee staffers and members remain cautious.
As the congressional investigations crawl forward, the parties are split over when the probes should end and whether they will find evidence of collusion. On the House Intelligence Committee, the Republicans claim Democrats are prolonging the investigation to hurt them in the 2018 midterm elections. "We could drag this out," says Representative Chris Stewart, a Republican from Utah, "but it's not serving the American people if we do."
New York activists demonstrated inside the Trump Tower atrium to voice their objection in response to reports that Donald Trump is considering firing Special Counsel Robert Mueller and to pardon administration members who have broken the law. Erik McGregor/Pacific Press/Alamy Live News
Some Republican investigators still don't believe there was any coordination between Russia and the Trump campaign. "We have not had one witness or one shred of evidence" suggesting collusion, says Rooney, the Republican congressman from Florida.
The Democrats on the House Intelligence Committee disagree. And they believe the Republicans are working to shut down the probe quickly to leave the question of collusion unsolved. "This investigation is still closer to the beginning than the end," says Mike Quigley, a Democrat from Illinois. "People ask me, 'Are you connecting dots?' My answer is: 'We're still finding our dots.'"
Representative Adam Schiff, the ranking member of the committee, says they are still receiving new information and have "a long list" of witnesses to interview. As for collusion, Schiff adds, "You have to, I think, willfully blind yourself to what we've seen to suggest there's no evidence." He has said it's possible each party will issue its own report.
Across the committees, there's one thing lawmakers from both parties agree on: Americans shouldn't expect their probes to unfold the way Mueller's is developing. As part of that investigation, federal agents raided Manafort's home and arrested Papadopoulos in the middle of an airport, leading to his stunning confession.
Now that Mueller's team has reportedly requested documents from the Justice Department and plans to interview senior White House officials, and as speculation grows that former national security adviser Michael Flynn has flipped and is working with the special counsel, Americans may soon find out the truth about the Trump team's alleged obstruction and collusion. As Representative Denny Heck of Washington, a Democrat on the House Intelligence Committee, puts it, "I'll be very surprised if there aren't people that are going to jail."
Trump's and Putin's connections with organized crime – Google News: Odds Are, Russia Owns Trump – New York Times
---
 Trump's and Putin's connections with organized crime – Google News