–
Mike Nova's Shared NewsLinks
Mike Nova's Shared NewsLinks
A Kremlin Defender in Congress Finds Challenges on All Sides – New York Times
| | |
| --- | --- |
| | mikenova shared this story from Trump's and Putin's connections with organized crime – Google News. |
---
Spy Circles Suggest Kremlin Is Behind Dozens of Fake Trump Sex Tapes
---
President Donald Trump and Russian President Vladimir Putin on July 7, 2017. MIKHAIL KLIMENTIEV/AFP/Getty Images
Attempting to get to the bottom of a complex espionage case, untangling multiple strands of secret agentry, is the most challenging exercise in all intelligence work. It taxes the minds of the most gifted counterspies, particularly when the operation extends over years, even decades, and it involves a complex cast of players, some of them Russian.
A half-century ago, when our Intelligence Community was assessing if there were Kremlin moles inside our spy agencies (spoiler: there were), a nasty bureaucratic fight ensued that dragged on for years. The protagonist was James Angleton, the CIA's top counterspy for two decades, who coined the term "wilderness of mirrors" to describe the impenetrable mystery of certain espionage operations. In typical Angletonian flourish, he borrowed the phrase from a T. S. Eliot poem to capture the enduring mystery of never quite grasping up from down in a case, or knowing who's really running the show—and looking at it too closely only leads to more confusion.
I've previously written about Angleton's "wilderness of mirrors," since it remains a fascinating saga still, and I noted how tricky the counterspy game can be:
One of the alluring aspects of counterintelligence is that very complex cases can turn on very small, sometimes minute, pieces of information. And years of getting to the bottom of an operation can be swiftly overturned when one tiny—and possibly very inconvenient—fact comes to light. This is particularly a possibility when what exactly happened in a case proves hard to pin down. As most cases involving the Russians are.
This is relevant today, since between Special Counsel Robert Mueller's team and the efforts of our Intelligence Community, the secret side of Washington, D.C., is currently engaged in the biggest counterintelligence investigation since the days of VENONA in the early Cold War, when the FBI and NSA unraveled a vast Kremlin spy apparatus in our country, centered in our nation's capital.
Seventy years later, it's the same story, except this time the targets include not just senior White House officials—VENONA revealed that Soviet moles had burrowed deep and high into FDR's four administrations—but the man in the Oval Office himself. Just exactly what President Donald Trump's relationship to Moscow is constitutes the cornerstone of the inquiry, and that's a vexing and complex question, because it requires close examination of Trump's activities at least going back to 1987, when he took a trip to the Soviet Union.
No part of the investigation has gotten more rubber-necking than any kompromat that the Russians may possess on our president. I'm talking, of course, about the alleged "pee-pee tape" that caught the public's attention when it was posited by the former British spy Christopher Steele in his now-infamous dossier on Donald Trump, which has become a lightning rod for all sorts of speculation, not necessarily informed.
As I've written about the Steele dossier, although a great deal of its raw intelligence has turned out to be true, large portions reek of disinformation— including the most salacious bits. As I explained:
The dossier's "pee-pee tape" claim is viewed with derision by most Western spies who know the Russians. It's very likely that the Kremlin possesses kompromat on the president—senior intelligence sources from several countries have confirmed to me that unpleasant videos of Trump exist—yet there's no reason to believe Steele's particular claim here, without corroborating evidence.
So, Steele's porn-worthy allegation appears to be untrue, but the idea that our president has acted out in sexually controversial (and perhaps illegal) ways—and that somebody has filmed it—is taken very seriously by intelligence experts. Ever since Trump announced his candidacy for the White House in June 2015, espionage gossip everywhere has bandied about what might exist to corroborate decades of rumors about Trump's antics.
It's plausible that such kompromat exists, given our president's lifestyle. Forty years ago, when he was partying at Manhattan's Studio 54 at its cocaine-fueled heyday alongside celebrities and hangers-on (including the just-indicted Paul Manafort and the swinging Roger Stone), it was a wild scene of which Trump boasted: "I would watch supermodels getting screwed, well-known supermodels getting screwed, on a bench in the middle of the room. There were seven of them and each one was getting screwed by a different guy."
Then there are the allegations that the president's penchant for pretty girls does not always pay attention to the age of consent. One woman who's claimed that Trump raped her when she was just 13 years old has repeatedly filed suit against the president, only to drop the case each time, most recently last year. That's connected to the mysterious case of Jeffrey Epstein, the billionaire hedge-funder and convicted sex offender, whose "friends list" reads like a who's-who of the male half of America's rich and powerful.
President Trump is on that list, and rumors have swirled for years about his participation in Epstein's underage sex escapades. There appear to be connections between Epstein's debased antics and Trump's Mar-A-Lago resort, now termed "the winter White House." Hard facts remain elusive, however, and perhaps the media's lack of ardor for getting to the bottom of this sordid case may have something to do with the fact that Epstein's pals are a powerful bunch—and Bill Clinton is mixed up in this too.
To sum up, the idea that President Trump has been caught on tape doing something sordid is inherently in the realm of the possible. But has he been? Here's where things get tricky, fast. I've investigated this issue for the past couple years. I've talked to dozens of well-placed sources (many of them longtime spy-friends), and I can share with you some basic conclusions.
As many as a dozen intelligence services worldwide, on four continents, are in possession of some sort of "Trump tape" featuring sexual escapades of a controversial nature; in some cases, the women involved appear to be underage. Some of these tapes have been shared with the Mueller investigation.
One Western intelligence agency with a solid professional reputation is in possession of an unpleasant Trump tape that they assess "with high confidence" is bona fide, i.e. exactly what it appears to be. They obtained the tape from a trusted source who plausibly had access to it. Over the decades, Trump has traveled widely—including to Russia more than once—and thereby exposed himself to surreptitious filming in numerous countries.
However, here's the rub: Many of the "Trump tapes" floating around in spy circles worldwide cannot be verified, while some of them are obvious fakes. The Western spy agency that's holding a Trump tape they're pretty sure is real has also been approached two other times with tapes that were less solid—and one of them was transparently fake.
It's obvious to savvy Western counterspies that someone is spreading fake Trump tapes—not all of them high quality—to muddy the waters. The obvious suspect, of course, is the Kremlin. Since the Russians know all about President Trump's decades of personal antics, including what kompromat exists on him, they appear to be pushing dubious and unverifiable tapes, some of them obviously fake, to create chaos and confusion.
It's working, and in the current climate, it seems doubtful that any Trump tape can be verified sufficiently to have a mainstream journalistic outfit report its details. After all, with multiple fakes out there, any bona fide tape would require not just rock-solid technical authentication, but also firming up the exact place and date of the incident, plus confirmation from the girl(s) caught on camera too. That seems like an insurmountably high bar to clear at present.
This, then, is yet another successful Kremlin spy operation, one more grand provocation to mess with our Western heads. Although Vladimir Putin is deeply disappointed with President Trump, who has failed to get sanctions lifted off Russia, much less make Washington and Moscow close partners in anything, keeping an increasingly damaged and ineffectual president in the White House, who's incapable of accomplishing much except rage-tweeting, suits Moscow's foreign policy needs just fine.
A half-century ago, the Kremlin dispatched multiple dangles and even a fake KGB defector to Washington to confuse American counterspies and, above all, to protect their real moles in our nation's capital. It worked like a charm. The resulting confusion birthed Angleton's vaunted "wilderness of mirrors," and eventually it drove that brilliant and seasoned counterspy over the edge, never to return.
Now, in a more technologically advanced age, the Russians are playing a nearly identical operational game with fake tapes, websites, trolls and bots. The Kremlin appears to have pulled it off again, and it will take years, probably decades, to get to the bottom of the Trump tapes saga—if anybody ever does. Welcome to the Wilderness of Mirrors, Trump Edition.
John Schindler is a security expert and former National Security Agency analyst and counterintelligence officer. A specialist in espionage and terrorism, he's also been a Navy officer and a War College professor. He's published four books and is on Twitter at @20committee. 
New York Terror Attack Points to Growing Radicalization of Uzbeks
---
Police officers inspect a truck following a shooting incident in New York on October 31, 2017. DON EMMERT/AFP/Getty Images
The brutal attack by an Uzbek man on innocent people walking and riding their bicycles along a park path in New York City highlights an increasing trend for citizens coming from a region of the world most Americans know little about: Central Asia.
Comprised of five mostly Muslim nations with a combined total population of roughly 70 million people, the entire region used to be under the thumb of the Soviet Union. Afghanistan is sometimes included in the regional bloc.
Since independence, those nations'—Uzbekistan, Tajikistan, Kyrgyzstan, Kazakhstan and Turkmenistan—national development strategies have worked to put the countries on paths to industrialization.
But with that, and globalization, came the introduction of radicalization, too, no thanks in part to several decades of continuing warfare in Afghanistan. That country has been a magnet for Central Asian young men looking to join the Mujahideen in Afghanistan for decades—first against the Soviets, then the Taliban, and for the last 17 years, against the U.S.
In more recent years, young men from Central Asia, a region with a deep history of strongmen and authoritarian rulers have joined jihadist wars across the Middle East and North Africa, and have become recruitment avenue for the Islamic State.
Twenty-nine year-old Sayfullo Saipov, who mercilessly killed eight people and injured 11 more by driving his Home Depot-rented truck in New York, came to the U.S. in 2010 from Uzbekistan, which is the most populous Central Asian nation and has developed a reputation for its citizens becoming radicalized abroad. But there's an important distinction to be made, says Dr. John Heathershaw, an associate professor at the University of Exeter in England whose research lies in the political and security environments of the authoritarian governments in Central Asia.
"There is an important geographical distinction here," Heathershaw told the Observer by email on Wednesday. "This is not radicalization in Uzbekistan, but of Uzbeks. There is a pattern this year of persons having left Uzbekistan many years before with little sign or no sign of militancy, and committing terrorist acts in a more permissive (less authoritarian) environment—Russia, Sweden, Turkey, New York City."
Heathershaw was referring to incidents this year in which an Uzbek man detonated a suicide bomb on a St. Petersburg, Russia train, leaving 15 dead; another drove a truck into a group of pedestrians in Stockholm, Sweden, killing five; and an Uzbek national, Abdulkadir Masharipov, killed 39 revelers at a nightclub in Istanbul; and then Saipov came along on Tuesday.
Saipov had written a note before his attack pledging his allegiance to the Islamic State.
Uzbek President Shavkat Mirziyoyev offered his country's support to President Donald Trump on Wednesday. In a knee-jerk reaction, Trump earlier on Wednesday called for the permanent end to the visa lottery program that allowed Saipov to come to the U.S., where he worked various jobs in several states before becoming a tractor-trailer driver.
But using Tuesday's attack to justify any repercussions is folly, argued Heathershaw.
"This should not lead us to jump to the conclusion that liberal states should imitate autocrats," Heathershaw said. "A better approach is to recognise that this is a transnational phenomenon and we must look at the relationships between push factors in dictatorships and the pull factors which emerge in more open environments. Also, why so many Uzbeks? Their greater number of migrants? Specific recruitment networks within their migrant communities? Their more repressive environment at home? These are the questions, but I don't think we don't have the answers yet."
Heathershaw said there is a large amount of guesswork in detailing the number of Uzbeks who have joined the Islamic State, but he believes roughly 500 have joined group, seeking a brand of militancy that employs terror as a primary negotiating tactic.
That number comes from The Soufan Center, which publishes an annual report on foreign fighters who join the Islamic State and what countries they originate from before joining the jihad.
On Wednesday it was widely reported that Saipov was found by local investigators to be on the radar of federal agencies. Why then, didn't the feds act earlier? The answer is complicated, but articulated well in the Soufan Center report.
"Given the numbers involved, the real problem for the authorities is in prioritizing tar­gets, and in establishing what sort of approach to take in each case," the report, written by Richard Barrett and published in October, said. "When a 'known wolf', meaning a terrorism suspect, is able to carry out an attack, it is not necessarily because the authorities are paying no attention; it is more likely because they have decided that their attention should be focused elsewhere. Allocating more resources to security is not always the answer; the focus has to be on reducing the threat to manageable levels rather than increasing the capacity of the State to surveil its citizens, a policy that in any case may be more likely to increase terrorism than to reduce it."
If heavy-handed nation-state responses to security issues is a primary driver of extremism, what can governments do to curb the problem?
As of now, that's unclear. It's a tightrope for each country, but here in the U.S. civil freedoms have been slowly dissipating since our own worst-ever attack in New York on 9/11.
Sixteen years later, we're still trying to figure out how to handle terrorism.
Les Neuhaus is a National and International Politics contributor for the Observer. Follow him on Twitter @LesNeuhaus
Trump Looks to Terrorism Enabler Russia to Help Solve Insurgency
---
Surrendering Taliban militants stand with their weapons in Herat, Afghanistan. Majid Saeedi/Getty Images
In a recent Twitter crusade to coax the "haters and fools" into sharing his affinity for a renewed relationship with the Kremlin, President Donald Trump argued why he thinks it's a "good thing" to get cozy with Moscow: "I want to solve North Korea, Syria, Ukraine, terrorism, and Russia can greatly help!"
Depends how you define "help." Russia's trade with North Korea doubled at the beginning of the yearand the administration has recently acknowledged that Russia helps Pyongyang circumvent sanctions.
Russia also aids the homicidal regime of staunch ally Bashar al-Assad, who drops barrel bombs and sarin on civilians. Moscow was focusing airstrikes on enemies of the regime while the non-Assadist Syrian Democratic Forces—who were targeted by Russia in September airstrikes, the Pentagon said—have been the ones fighting and defeating ISIS.
Russia invaded and still occupies part of sovereign state Ukraine, so asking for their "help" there is like asking a burglar to manage the home security system.
And asking Russia to help "solve" terrorism is like asking an arsonist to help with wildfire management.
Gen. John Nicholson, commander of coalition forces in Afghanistan, told reporters last week that Russia is pushing the "false narrative" of ISIS overrunning the country—there are fewer than 1,000 ISIS fighters remaining there, a number that keeps falling, says the U.S. military—in order to justify their support for the Taliban. Linked to that false narrative is Moscow's yarn that the Taliban are somehow useful minions more into quashing terrorist rivals between their on-again, off-again truces than their unambiguous main goal of crushing democratic Afghanistan and fueling global jihad.
Citing sensitive intelligence, Nicholson would not elaborate on the current nature of Russia's support. An Afghan commander said last month that they've seized Russian weapons and equipment, and a House hearing last week revealed the cache from Russia has included machine guns and other medium-weight weapons.
The Taliban, of course, are longtime kin of al-Qaeda and the Haqqani network; Nicholson said in December that the latter poses "the greatest threat to Americans and to our coalition partners and to the Afghans." The general also said that Russia's kinship with the Taliban was intended to "undermine the Afghan government and the NATO effort and bolster the belligerents."
This administration has followed the Obama-era path of not branding the Taliban as the terrorist group they are, because by encouraging a political settlement they're encouraging negotiations with a terrorist group. But Taliban attacks have killed several U.S. servicemembers this year and many more Afghans.
In late October, the Taliban vowed to let American hostage Kevin King die of his health problems if they don't get a prisoner swap. King, a professor at American University in Kabul, was kidnapped by gunmen in August 2016. Somehow, we have yet see an enraged "don't you dare kill our citizen" presidential tweet aimed at the Taliban.
Russia's terror connections don't stop in Central Asia. Through Moscow's unholy alliance with Assad, Hezbollah have occasionally fought alongside Russian soldiers and have used Russian weapons. Hezbollah commanders told The Daily Beast at the start of the year that Russia was supplying them with laser-guided rockets and anti-tank missiles "with no strings attached"—even if Israel is potentially in the cross-hairs.
And Russia and Iran continue to enjoy their multibillion-dollar arms relationship. So unless you trust Iran—the state sponsor of terrorism whose insidious relationship with al-Qaeda became clearer in Osama bin Laden's recently released documents—and Hezbollah to "solve" the terror they sow, there's no reason you should trust their enabler to do the same.
Money and manipulation of global crises for the benefit of the Kremlin will always be more important to that regime than altruism and counterterrorism. If help is what you seek, better look elsewhere while the "haters and fools" continue to be realists.
Bridget Johnson is a senior fellow with the news and public policy group Haym Salomon Center and D.C. bureau chief for PJ Media.
Russia Doesn't 'Solve' TerrorismIt Helps It – Observer
---

Observer

Russia Doesn't 'Solve' TerrorismIt Helps It

Observer

In a recent Twitter crusade to coax the haters and fools into sharing his affinity for a renewed relationship with the Kremlin, President Donald 

Trump

 argued why he thinks it's a good thing to get cozy with Moscow: I want to solve North Korea 

…
Ukraine arrests suspect in 2004 murder of Forbes editor Paul Klebnikov – CPJ Press Freedom Online (blog)
---
Balance of Power: Putin Reaches for Prize with Syrian Victory
---
China's Zimbabwe play | While Beijing's influence rose during President Robert Mugabe's tenure, it might gain more if he goes. Former vice president Emmerson Mnangagwa, in position to replace Mugabe, received military training in China decades ago and has backed the idea of using the yuan as legal tender. Mugabe may be impeached as soon as this week, ending his 37-year rule in ignominy.
The Real Winner in America's Russia Crisis Is China
---
When thinking about male-pattern baldness, what comes immediately to mind? Genetics? Thanks for this, grandad.
But then I conducted my own scientific research and discovered the following: I started losing hair at the temples or the crown of the head when Vladimir Putin first held the position of president from 2000 to 2008, and my hairline receded big time after the Russian leader took office again in 2008.
Coincidence? Or is it possible that the balding Putin, resenting the hairy Dmitry Medvedev, not to mention those American presidents with their incredible full heads of hair, decided to do something about that? Isn't that what you would expect from the Kremlin's notorious alpha male, who was probably envious of my Fabio-like flawless hair in the late 1990s?
So did my hair loss have anything to do with the RT programs I started watching in the beginning of the new century? Or with the news reports on pravda.ru I was devouring daily? Or perhaps my bald spot was expanding as a result of paying more attention to the sexy Russian ads on Facebook? Or should I blame those Russian trolls on the social media who wanted to become my virtual friends and were posting videos of cats playing the piano on YouTube?
Well, after an extensive research of the topic, I am now more inclined to blame my late grandpa, not Putin, for my receding hairline.
But then surely we can still all agree that the Kremlin has been responsible for much the problems plaguing the world today, like the rising protectionist tide and the emergence of right-wing nationalist political parties in Europe. And of course, Putin was behind the election of President Donald Trump and the Brexit vote.
In fact, according to a study issued last week, one of the many research projects conducted these days about alleged Russian intervention in the electoral process of this or other country, more than 150,000 Russian-language Twitter accounts posted tens of thousands of messages in English urging Britain to leave the European Union in the days leading to last year's referendum on the issue.
Similarly, the Spanish media have been accusing Russia of playing a major role in the Catalan independence crisis by employing its state-controlled media outlets, like RT and Sputnik, and its legions of trolls on Facebook and Twitter, as part of a strategy to encourage Catalan separatism. Much like the case of Brexit, Russia has been accused of trying to weaken the EU and NATO and devastate the West.
Many of these "the Russians did it" accounts assume that supporters of Brexit in England's East and West Midlands and the pro-Trump voters in Ohio, Michigan and Pennsylvania, as well the backers of independence in Catalonia, were driven to the polls by a sophisticated propaganda campaign directed from Moscow, which is believed to have coordinated with candidate Trump and his aides.
Indeed, according to a report on the Russian electoral interference, released by America's intelligence agencies on January 6, the coordinated activities of RT and the online-media properties and social-media accounts that make up "Russia's state-run propaganda machine" have been utilized by Moscow to "undermine the U.S.-led liberal democratic order."
Yep. Forget about the impact the German chancellor Angela Merkel's immigration policy had on the British public, or the impact of presidential candidate Hillary Clinton's bashing of the "deplorables," or the rise of secessionist movements in Catalonia—not to mention the deep structural economic and political changes sweeping the West in response to the effects of unrestrained globalization and mass migration, and the backlash against the political and business elites. It's the Russians, stupid!
We are supposed to buy into the notion that white blue-collar workers in deindustrializing areas of the Rust Belts of the United States and the UK spent the last days of the 2016 Brexit campaign and the American presidential race getting their news from RT and Sputnik while exchanging tweets with Russia-friendly trolls. We are supposed to believe that they just couldn't get enough of those ads on Facebook, which induced them to switch their support from Hillary to Trump.
If Russian propaganda is to be blamed for Trump's electoral victory, we might as well take seriously serial killer Ted Bundy's explanation for raping and murdering women in the 1970s. Pornography drove his behavior, he insisted during an interview a day before his execution. Penthouse made him commit all those horrific crimes!
But contrary to communication scholar Marshall McLuhan's quip, the medium is not the message or the massage. The same news story or political or commercial advertising would have different effects on different audiences of perhaps have no effect at all.
You probably won't be able to convince an Eskimo to spend his or her vacation in Antarctica or to sell sand to Bedouins in the Arabian Peninsula. Nor would a billionaire financing an expansive campaign in support of polygamy have a major impact on the views of the large majority of Americans.
This explains why the extensive Soviet propaganda machine had almost no effect on American public opinion during the Cold War, and why it was mocked by those who were exposed to it.
That RT, which, according to a 2015 survey of the top ninety-four cable channels in America by Nielsen, a research firm, captured at one point just 0.04 percent of American viewers, suggests that today's Russian global-propaganda apparatus, isn't much more effective. It certainly has not had much impact when it comes to reaching British voters in the country's rural areas who spend more time drinking in pubs than watching RT.
10:44 AM 11/21/2017 Merkel caput! or: All this Kafkaesque Bulgakovian The Dance of the Kapitalist Demons acquires the contours more of the Grand Leftist Plot rather than the Rightist one, implied in its Putinistic origins Trump Investigations Report
---
The coming Great World Revolution of 2018 ("1917 + 100" version): The Ruling Kapitalists: Trump, Merkel, Putin – caput! China smiles, and the European left too. Putin wears the mask of the Byzantine saint but looks more and more like the Tatar, of the questionable Ryazan origins. Trump tries hard to be a good boy and to act "Presidential", whatever it is: maybe they will allow him some chocolate in prison as a reward for the good behavior. Merkel, more mysterious than ever, looks like she wants to scratch her long-suffering Germanic ass, but cannot do this because it would be non-World-Chancellarian. 
All this Kafkaesque – Bulgakovian phantasmagoric "The Dance of the Kapitalist Demons" acquires the contours more of the Grand Leftist Plot rather than the Rightist one, implied in its Putinistic origins. Some would also call it "Trump – The Obama Operation, Part 2". 
But it is always hard to know, and the affair might be mixed too, in accordance with our decadent promiscuous mores and the rotten age. You have to blame something. Or someone, at least. Then everything becomes so cogent, logical, and clear, and easy to understand, publish, print, distribute, produce, and most importantly, to sell. Then it "re-a-h-l-ly" starts making some rotten sense. Just like in our collective psycho-sexual desires, taboos, complexes, and televised obsessions. 
Michael Novakhov 
10:44 AM 11/21/2017 
merkel trump europe putin – Google Search
---
In Crisis, Angela Merkel Prefers Elections to Minority Rule
---
The collapse of talks reflected the deep reluctance of Ms. Merkel's conservative bloc and prospective coalition partners — the ecologist-minded Greens and pro-business Free Democrats — to compromise over key positions. The Free Democrats quit the talks late Sunday, citing what they called an atmosphere of insincerity and mistrust.
"There is no coalition of the willing to form a government," said Thomas Kleine-Brockhoff, director of the Berlin office of the German Marshall Fund. "This is uncharted territory since 1949. We're facing a protracted period of political immobility. Not only is this not going to go away soon, there is no clear path out."
Calling new elections is not a straightforward procedure in Germany. Written with the unstable governments of the 1920s and 1930s and collapse of the Weimar Republic in mind, the German Constitution includes several procedural hurdles that would ensure a prolonged and difficult process.
Some were quick to link Germany's disorder to a broader crisis of democracy in the West. "The unthinkable has happened," said Christiane Hoffmann, deputy head of the Berlin bureau of Der Spiegel, a German magazine. In that sense, she said, "This is Germany's Brexit moment, its Trump moment."
Others said Germany's troubles were in many ways just a sign that the country was becoming more normal, not less. Having had only four chancellors since 1982, the country has known only a string of centrist governments that governed by consensus.
The crisis erupted seven weeks after the last election, which brought the right-wing Alternative for Germany, or AfD, into Parliament, and in some ways represented the return of politics to a country long deprived of debate and policy disagreements.
"It's just another step in the long learning of democracy of Germany since World War II, going from a very stable proportional system to something more messy," said Henrik Enderlein, dean of the Hertie School of Governance in Berlin.
The bigger question, he said, was whether Ms. Merkel's pragmatic governing style had reached its limit in an era where people crave the clash of a wider spectrum of policies. "Her über-pragmatism is reaching its end," he said. "It's hard to see a scenario where she returns to her previous position of power."
Ms. Merkel met in private on Monday with President Frank-Walter Steinmeier, who as head of state is charged with trying to break the deadlock in coalition talks. He could appoint a chancellor to lead a minority government or, failing that, set in motion the process for new elections.
The potential for instability in Germany would be a major blow to the European Union. Ms. Merkel has been the region's dominant political figure of the past decade, credited with guiding the bloc through the aftermath of the 2008 financial crisis and, more recently, providing a powerful counterpoint to populists across the Continent and beyond.
Financial markets reacted calmly to the turmoil in Berlin, calculating that the German economy could power through the uncertainty. After opening lower, the DAX index of major stocks closed the day higher. The euro fell slightly.
But some economists warned that the longer-term effects could be more severe. A weak government might be unable to agree on needed improvements to infrastructure and the education system, for example.
"The economic situation is very good," Christoph M. Schmidt, chairman of the German Council of Economic Experts, said in a statement. "But over the mid and long term there are big challenges, especially the demographic shift, digitalization, sensible development of the European Union, and climate change."
The political instability stems from the elections in Germany on Sept. 24, when Ms. Merkel's Christian Democrats finished first. But their share of the overall vote dropped significantly, while the far-rightAlternative for Germany scored a record vote, entering Parliament for the first time as the third-biggest grouping.
Even so, political analysts had expected Ms. Merkel to form a new coalition government that would have allowed her to remain as chancellor. That may still happen, but it will be harder now, and it is unlikely to happen soon, experts say.
Elsewhere in Europe, the possibility of a weakened Ms. Merkel and of an inward-looking Germany alarmed some leaders. The chancellor canceled a meeting in Berlin with Prime Minister Mark Rutte of the Netherlands. In Paris, President Emmanuel Macron of France said that Ms. Merkel's difficulties were a serious hurdle to the partnership between their two countries.
France has "no interest in a worsening of the situation" in Germany, Mr. Macron said in a statement on Monday. "Our wish is that our main partner, for the sake of Germany and Europe, remains strong and stable, so that we can move forward together," he added.
Even if Ms. Merkel's problems leave Mr. Macron as Europe's de facto strongest leader — with weak domestic opposition in France, a strengthening economy, and a good record so far on driving through economic overhauls — the French president had been counting on Ms. Merkel as an ally in his push to make changes to the European Union.
Mr. Macron will be aware that his agenda for the bloc, which includes a common defense force, a strengthened euro, and a joint finance minister, stands no chance without German backing.
Ms. Merkel had originally set Friday as the deadline for reaching an agreement with the Free Democrats, the Greens, and the Christian Social Union, which forms a conservative bloc with the chancellor's Christian Democrats. From the outset, all of those parties had differed markedly on key issues, notably migration and climate policies, resulting in strained talks that led to open sniping.
After they agreed to take talks into overtime, negotiators and party leaders failed to produce any breakthroughs over the weekend, and the Free Democrats quit the talks.
Ms. Merkel could try to approach the Social Democrats about forming another grand coalition. But the center-left party has served as the junior coalition partner to the Christian Democrats since 2013 and on Monday, the party's leader, Martin Schulz, said his group had no interest in another round.
As for new elections, the president can set the process in motion by proposing Ms. Merkel as chancellor, which would be put to a vote in Parliament.
If Ms. Merkel were to win a majority in the first round of voting, the president could then name her as chancellor. If not, lawmakers would vote again, within 14 days.
If Ms. Merkel failed to win a majority in a second vote, then lawmakers would vote a third time and the candidate with the most votes would win. At that point, the president could name that person chancellor or simply dissolve the Parliament and order new elections, which would take place within 60 days.
But there is no guarantee that elections would improve the situation: Recent opinion polls predict that a new vote would bring little change, compared to the result in September. A Forsa poll released last week showed Ms. Merkel's conservatives at 32 percent, the Social Democrats on 20 percent, the Free Democrats at 12 percent, the Greens 10 percent and the AfD 12 percent.
Some worry that the AfD could benefit from the current chaos and increase its share of the vote. But even if it did, that share remains far below that of populist movements in other countries.
"Germany is not leaving the E.U. and it did not elect Donald Trump," said Mr. Kleine-Brockhoff. "It was unable to form a government on its first attempt. That's bad. It causes instability. But it's not the end of the world."
Correction: November 20, 2017An earlier version of this article misstated the name of the right-wing party that won seats in the September parliamentary elections. It is Alternative for Germany, not Alliance for Democracy.
merkel trump europe – Google Search
---
The collective sigh of relief across Europe after the conclusions of the … With the election of Donald Trump, the joke has been that Merkel, not …
Washington Examiner
–
Nov 19, 2017
President Trump's approval ratings, often mocked by Democrats and the media, top those of Europe'sbiggest three leaders, German …
20 Families Got Jobs in Trump Administration
---
Most people have heard of Ivanka and Jared, but the first family is far from the only group of relatives staffing the Trump administration.
A Daily Beast examination of public records reveals that there are at least 20 families, joined by either blood or marriage, in which multiple members hold some federal post or appointment. They include the families of some of Trump's most prominent campaign supporters and agency officials, including one cabinet officer. The posts range from senior White House staff to more ceremonial and advisory positions.
A few of the most prominent cases came to the fore in recent weeks with the hiring of Eric Trump's brother-in-law to be chief of staff at the Department of Energy and the nomination of Brett Talley to a federal judgeship in Alabama. In paperwork filed with the Senate Judiciary Committee, Talley failed to disclose that his wife is the chief of staff to the White House senior counsel Don McGahn—presenting a potential conflict of interest if the administration ever argues a case in Talley's court.
But McGahn too has a direct relation in the administration. His wife, Shannon McGahn, was hired in May as a policy adviser to Treasury Secretary Steven Mnuchin. In March, Trump tapped former Ford Motor Company lawyer Jim Carroll to join McGahn's team. Carroll has since moved over to the Office of Management and Budget, where he serves as general counsel. But before he did, the White House hired his son, James Carroll III—whose previous professional experience consisted of a stint as the sports editor of his college newspaper—as a staff assistant.
Such staffing choices aren't necessarily novel for this administration. From John Adams to John Kennedy, U.S. presidents and their teams have drawn on families for high-level staffing. A lack of comprehensive records for previous administrations makes it difficult to gauge whether the Trump administration is staffed by more families than his predecessors'.
But Trump's administration is, more than any since perhaps Kennedy's, defined by blood relations, with daughter Ivanka Trump and son-in-law Jared Kushner occupying senior posts and other members of the family, including sons Don Jr. and Eric and daughter-in-law Lara Trump, serving as prominent public faces of the president's political and business arms. And the degree to which other families supply the administration with top talent only further illustrates the insularity of the current group controlling the levers of power in Washington, D.C.
Though not technically a federal employee, former New York City Mayor Rudy Giuliani serves as an informal adviser to the president. In March, his son Andrew joined the White House Office of Public Liaison as associate director after his professional golfing career petered out. The younger Giuliani's LinkedIn page listed him as a former sales intern at investment firm CapRok.
As secretary of Education, Betsy DeVos is one of the administration's most senior officials. But her family has also provided tremendous financial support for the president and the Republican Party, shelling out more than $200 million in Republican campaign contributions. Donors are frequently rewarded with administration posts and the DeVos' were no different. In September, Dick Devos Jr., Betsy's husband, was appointed to the Federal Aviation Administration's Management Advisory Council. The next month, Pamella DeVos, Betsy's sister-in-law, landed a spot on the advisory board for the John F. Kennedy Center for the Performing Arts. DeVos' brother, Erik Prince, the founder of notorious military contractor Blackwater, was also said to be informally advising Trump's incoming administration after last year's election.
Other intra-family administration posts have been more prominent and filled more direct policy-making roles. Often, these appointments have illustrated another ongoing trend in the Trump administration: the tasking of high-level officials to regulate or oversee industries in which they formerly worked.
Former House Financial Services Committee Oversight Counsel, Uttah Dhillon, was appointed as a senior assistant to the president in January. In June, his wife Janet Dhillon was tapped to be an Equal Employment Opportunity commissioner, which puts her on a body that previously took enforcement actions against at least two of her former employers, United Airlines (PDF) and JCPenny, for allegedly discriminatory action that took place while she served in legal roles for the companies.
Pamela Patenaude, Trump's deputy secretary of Housing and Urban Development, didn't work in industry. But she led the J. Ronald Terwilliger Foundation, which promotes U.S. housing policy reforms. When she was nominated in April, her daughter Meghan was already a deputy assistant for scheduling to Vice President Mike Pence. By the time she was confirmed to the HUD post in September, another of her daughters, Caitlin Patenaude, had been hired as a policy adviser at the Department of Health and Human Services.
Other Trump administration families appear to have followed their principals into the federal government. Sisters Millan and Sydney Hupp both worked on Environmental Protection Agency chief Scott Pruitt's campaign for Oklahoma attorney general. Sydney Hupp is now Pruitt's executive scheduler, and her sister is EPA's director of scheduling and advance.
Thank You!
You are now subscribed to the Daily Digest and Cheat Sheet. We will not share your email with anyone for any reason.
Jennifer Pavlik likewise followed her former boss into the administration. She was Pence's chief of staff in the Indiana governor's mansion, and now serves as the vice president's deputy chief of staff. She joined the administration in January, and a few months later her husband followed. Brian Pavlik, a former concessions program manager for the Indiana State Parks system, was hired as a special assistant to the National Parks Service.
At least one familial Trump official is no longer in the job. A few months after former White House adviser Sebastian Gorka joined the administration, his wife, Katharine Gorka, landed a job at the Department of Homeland Security. She remains in that post, but her husband was unceremoniously ousted in August.
As she continues advising high-level government officials, Sebastian Gorka has been relegated to an advisory position at a group run by "Pizzagate" conspiracy theorists. He was recently pictured parking his car on a sidewalk in Virginia.
trump nepotism – Google Search
---
giuliani son trump – Google Search
---
giuliani ukraine – Google Search
---
giuliani – Google Search
---
Here's An Exclusive Look At 'The President Show' Christmas Special
---
It's the most wonderful, tremendous, luxurious time of the year.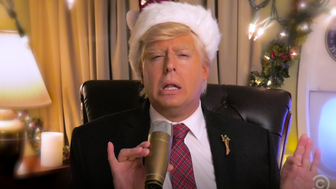 Trump campaign adviser Carter Page held high-level meetings with Hungarian officials in Budapest – ABC News
---
There is something truly historic about Trump – Washington Post
---

Washington Post

There is something truly historic about Trump

Washington Post

President 

Trump

 is making history at a historic level. He tells us this himself. Good morning, he said at the start of his Cabinet meeting Monday. We just returned from a historic, 12-day trip to Asia. We knew the trip would be historic because the 

…
Mueller counterintelligence investigation – Google Search
| | |
| --- | --- |
| | mikenova shared this story from Mueller counterintelligence investigation – Google News. |
---
Trump Russia as counterintelligence investigation – Google Search
| | |
| --- | --- |
| | mikenova shared this story from Trump Russia as counterintelligence investigation – Google News. |
---
Washington Examiner
–
Nov 12, 2017
The FBI opened a counterintelligence investigation into the Trump–Russia affair shortly after receiving the first installment of an anti-Trump …
Chicago Tribune
–
Nov 14, 2017
Donald Trump Jr. is shown arriving at Trump Tower for meetings with … a counterintelligence investigationinto whether Russian operatives had …
"The FBI, as part of our counterintelligence mission, is investigating the Russian government's efforts to interfere in the 2016 presidential …
A 'Sea Of Black Masks': Prosecutors Open Felony Trial Of Inauguration Protesters
---
The U.S. government plans to seek felony convictions for nearly 200 inauguration protesters. The first trial is now underway.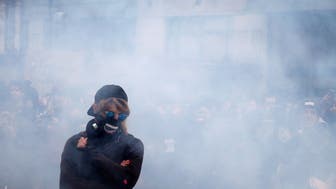 Mike Flynn – Google News: How Much Did Trump Know?: Why Mike Flynn Could Be the Key to … – Vanity Fair
| | |
| --- | --- |
| | mikenova shared this story from 1. Trump Investigation – Mike Flynn from mikenova (9 sites). |
---
 Mike Flynn – Google News
Trump Administration To End Immigration Protections For Haitians
---
The U.S. will end the special status in July 2019.