Latest Post on G+
–
Mike Nova's Shared NewsLinks
Mike Nova's Shared NewsLinks
McCain: Trump doesnt have any principles and beliefs | TheHill
---
© Getty Images
Putin and United Russia Have Some Very Liberal Moscow Neighbors
---
Vladimir Putin's Kremlin might maintain a strong grip on Russia, but since a Sept. 10 election, the ancient fortress on the Moscow River is surrounded by the opposition.
Anti-Putin liberals have filled local councils in the Russian capital's historic and commercial core as well as a few upmarket residential areas—attaining majorities in 17 of the city's 125 municipal districts. In some others, the opposition has sizable minorities. While these councils have only the slightest power to effect change, on par with a New York City community board at best, the symbolism is what really seems to matter to the election's victors.
In one of Russia's political paradoxes, it's often easier for the Kremlin to control the rest of the country than its own capital. It was home to the giant rallies of the late 1980s and the defense of the Russian parliament during the hardliners' coup of 1991, which precipitated the collapse of the Soviet Union. Moscow has continued to be a hotbed of opposition during Putin's tenure, even as the federal government pours billions of dollars into urban improvement and new transportation infrastructure.
"The authorities understand that a voter in Moscow requires a more sophisticated approach—straightforward suppression of the opposition doesn't really work," said Abbas Gallyamov, a political consultant who used to work for the government supervising regional election campaigns.
This envelopment of the Kremlin by political enemies may serve Putin's purposes by keeping activists focused on broken elevators and potholes instead of publicizing corruption or seeking higher office. However, Gallyamov said, the local victories coincide with the rise of protest activity across the country, fueled in part by the main opposition leader, Alexei Navalny, and his long-shot presidential campaign. (It's unlikely Putin will even allow him to register as a candidate for the March 2018 vote.)
Dmitry Orlov, a political strategist who sits on the Supreme Council of Putin's party, United Russia, said the authorities understand the problem posed by the emergence of what he calls "a ring of hostile municipalities" around the Kremlin, and they do their best to neutralize it—sometimes through cooperation, sometimes by trying to split the opposition. It's not that the locals have any real power in the face of an authoritarian central government: "The main threat is that the municipalities might transform into centers of protest activity in the run up to the presidential election," Orlov said. But suppression is not the answer, he added, since "it will lead to a more aggressive protest movement consolidated around politicians of the Navalny type."
So for now, while party strategists ponder how to deal with this new reality, the liberals are gaining experience doing something they probably thought impossible under Putin—governing, if just a little bit.
Yelena Rusakova presides over a meeting of the district council in Gagarinsky.
Photographer: Misha Friedman for Bloomberg
The central administrative area of Moscow includes 10 districts, of which five have majority-opposition councils, four are evenly split, and one is controlled by pro-Kremlin deputies. The historic area centered on the Kremlin, known as Kitay-gorod, is part of the Tverskoy district, where the opposition holds 10 of 12 seats.
Moscow, like St. Petersburg to the northwest, has federal status, so its mayor functions as a regional governor. Sergey Sobianin defeated Navalny in 2013 to become Moscow's mayor in an election the opposition protested as tainted. From his office in the middle of the city, Sobianin presides over Moscow's City Council (which is controlled by Putin allies) and appoints the heads of district council executive boards, or upravas. The upravas oversee the activities of liberal councils like the one in Gagarinsky.
The district (population: 79,000) is a showcase of Soviet urban planning. An area of wide avenues and fortress-like apartment blocks encasing tree-filled courtyards, Gagarinsky incorporates a long belt of landscaped parks running along a bend in the Moscow River. Home to scientific institutions and a Moscow University skyscraper, the district has a large number of children and relatives of scientists who moved there in the 1950s. Ever since it elected famous dissident Andrei Sakharov to the Soviet parliament in 1989, Gagarinsky, which sits southwest of the Kremlin, has had a reputation as one of the most liberal-leaning districts in the entire country.
The gateway to Gagarinsky is a vast square, where the statue of cosmonaut Yuri Gagarin faces the Russian Academy of Sciences, itself topped with a shiny, golden metal installation that's earned the building its nickname: the brains. On Sept. 10, Putin arrived there to cast his vote in the Moscow municipal election. All 12 of the deputies who won were nominated by the opposition liberal party Yabloko. United Russia came up empty, though in races for offices representing the district at the national level, Putin's party won handily.
A board for public notices outside the Gagarinsky District Council.
Photographer: Misha Friedman for Bloomberg
Putin, 65, is widely expected to seek a fourth term next year, and win. This would extend his presidency to 2024, completing almost a quarter-century in power as the longest-serving Russian ruler since Josef Stalin. Liberal candidates for national and regional offices have repeatedly come under pressure by the government during his tenure.
But none of this stops Yelena Rusakova, who before the September election was the only liberal deputy on the Gagarinsky council. It's not that the opposition had lost the previous election—she was just the only one running back then. Other members of the council before this year's liberal sweep were largely nominated by United Russia and the Moscow mayor's office. Pro-government council slates were often made up of school teachers, military pensioners, and retired public sector employees, and they traditionally didn't challenge the mayor or the uprava.
Rusakova, 55, a social psychologist, has been an activist since before the Berlin Wall fell. In 1988, she joined the Memorial, an organization that researches state-sponsored violence under the former Communist regime (and which has been targeted by Putin's campaign against "foreign" agents). These days, she's affiliated with the liberal Yabloko party and chairs the Gagarinsky council with an absolute majority of fellow activists. Before the election, they had worked to block several construction projects, including a proposed rebuilding of Leninsky Avenue, a central Moscow thoroughfare that bisects Gagarinsky. Almost all of the council's new members are middle-aged professionals and academics.
On a Friday evening late last month, the new deputies of the Gagarinsky council took their seats in a cramped room on the ground floor of a Universitetsky Avenue tower. Activists and ordinary residents filled the rest of the room, often interrupting deputies with questions and long-winded addresses. (Apart from Rusakova, the deputies generally don't get paid.)
Sitting quietly was the newly appointed head of the district's uprava, Yevgeny Veshnyakov. He oversees the council in Gagarinsky with three deputies and a staff of a few dozen. The uprava functions as the local arm of the mayor's office, which approves all decisions regarding construction, transport, urban improvement and trade regulation. The council, meanwhile, can allocate funds only for lower-grade projects such as renovating courtyards and organizing public celebrations. They can question the actions of the uprava and make their own proposals about bigger projects, but they cannot enforce their will.
The previous head of the uprava was fired by Moscow Mayor Sobianin following the United Russia party's total defeat in the council elections. After Rusakova introduced Veshnyakov, the session moved on to issues the deputies do have the authority to decide—in this case, the reconstruction of playgrounds and parking lots.
In an interview, Rusakova said she had low expectations about cooperating with the uprava. "These people are sent here to wage a war against us, not to cooperate," she said. Veshnyakov declined to comment.
Neighbors fill in a cable trench, dug by a developer, that runs from a power station through Gagarinsky to an unfinished apartment building in another district.
Photographer: Misha Friedman for Bloomberg
Local residents seemed cautiously optimistic about their new representatives. Yelena Vorobyeva, a mathematician in her fifties, has spent years lobbying for replacement of a potentially unsafe swing at the children's playground, but old deputies said there was no money. After the election, things started moving. "These guys hear us," she said, adding that she admires the new deputies' business-like approach. Aleksandr Bunin, an aviation engineer, has been bogged down in prolonged litigation with the district council over the installation of traffic barriers outside his home. He thinks he'll be able to resolve his issue with new deputies. "They are, of course, very inexperienced, but at least they are normal people."
The issues handled by the council may be minuscule, but Rusakova believes this is exactly where the opposition to Putin needs to start. "The state should be rebuilt again from ground zero," she said, hitting on the key question about her strategy: The ruling party seems content to leave liberals to their devices at the lowest level of governing, but the liberals see their small victories as the beginning of a long road back. Who is right?
One Saturday, Rusakova led a visitor to a local patch of greenery known as Molodyozhnaya ulitsa. "Look at this park," she said. The council has had to fight repeatedly to prevent development, pushed by private investors, that would eradicate the little oasis among the grim apartment blocks. "This is a favorite place for locals—but for government officials, it's a potential construction site."
"Moscow is a trendsetter. It's always a step ahead—but the rest of the country eventually catches up"
Before the latest election, the Kremlin had full control of all 125 municipalities in the capital, with only a few opposition deputies on a handful of councils. Now, with 17 opposition-run districts and some 13 councils evenly split, the tide at the lowest level of government may be turning. The belt of opposition-controlled councils stretches from the southwest of Moscow across the city center to the north. Dozens of other districts with their first opposition members are concentrated in the leafier, western neighborhoods favored by the middle class. Districts in the grittier, working-class east are solidly pro-Putin.
Government supporters, meanwhile, aren't sitting idly by as this tiny rebellion brews. Members of Facebook groups tied to the Gagarinsky district and Rusakova began to attract sponsored posts linking to a story by the government-funded RAPSI news agency. In it, Rusakova and her allies were accused of "destabilizing the situation" by protesting construction projects, some of which they fear will damage the area's verdant character.
Gagarinsky is filled with trees dating back to the 1950s. Every Saturday, Rusakova and her fellow council members put on rubber boots and grab shovels for their weekend routine—filling in a trench dug out by a developer. It was cut to run six kilometers of cable from a power station to an apartment block in another district. The construction was frozen, but the trench remains, leaving roots exposed as the ice-cold Moscow winter approaches, threatening the trees planted by the grandparents of current residents.
"People need really good self-organization to oppose this system and eventually, to change it," Rusakova said. "Where we see hotbeds of self-organization, we can also see instances when the government backs off." This is what happened with the trench. When people first gathered to fill it, the uprava sent in the police. But when more people came the following Saturday, it sent shovels and few janitors to give a hand.
Ilya Yashin heads the Krasnoselsky District Council.
Photographer: Misha Friedman for Bloomberg
North of the Kremlin, a man who spent years trying to stage a peaceful anti-Putin revolution now occupies a key office in the local government of Krasnoselsky (population 48,500), a district centered around three major railway stations. Like Rusakova in Gagarinsky, Ilya Yashin, a close ally of slain opposition leader Boris Nemtsov, now heads a council of like-minded deputies.
After moving into his office, Yashin, 34, took down Putin's portrait and replaced it with a vintage 1989 election poster for Solidarity, the Polish anti-Communist movement, featuring John Wayne as "the new sheriff in town." A bookcase is still filled with United Russia literature left by his predecessors.
After almost two decades of street protests aimed at bringing about a Ukraine-style revolution, Yashin is now focusing on the same small-bore issues as Rusakova—repairing old apartment buildings, neighborhood beautification, and opposing unpopular construction projects.
Yashin's new duties verge on the ironic, given that he helped write reports critical of Russia's wars in Ukraine and Chechnya: He  heads the local military draft commission and supervises the work of district police, whose chief must report to him on his achievements. "I have been delivered into his police department in handcuffs several times," Yashin said, adding that the police chief has already asked him for help finding apartments for his officers.
Yashin's new job is indeed a reversal from his old life of street protests. But the example of neighboring Ukraine, which saw two revolutions in the span of a decade, makes him wonder why successful revolutionaries aren't as good at conducting crucial reforms. "It is easy to gather a group of passionate people and oust a dictator, but life doesn't stop there, and you need to manage the country in a different way,", he said. In Yashin's view, what he's doing now might be more important than getting rid of Putin. "If there is no functional self-government, then—soon after revolution—you'll need to make another revolution," Yashin said.
"I want to show that even at this low level, we can achieve results," he said.
Moscow State University, in the Gagarinsky district.
Photographer: Misha Friedman for Bloomberg
As optimistic as these local politicians may be, the rest of the country is a different story. Moscow's moderate political climate contrasts with more conservative, pro-Putin sentiment elsewhere. Gallyamov, the expert on Russian politics, said Putin tolerates his Moscow opponents in the same way China tolerates dissent in Hong Kong. The thinking is that, out in the suburbs and beyond, the Kremlin doesn't really have anything to worry about.
Yashin disagrees. "Moscow is a trendsetter. It's always a step ahead," he said. "But the rest of the country eventually catches up."
LGBT hate crimes double in Russia after ban on 'gay propaganda'
---
MOSCOW (Thomson Reuters Foundation) – Hate crimes against lesbian, gay, bisexual and transgender (LGBT) people in Russia have doubled in five years, researchers said on Tuesday, in the wake of a law banning "gay propaganda".
Murders accounted for almost 200 out of 250 crimes analyzed, the Center for Independent Social Research said, attributing the surge to Russia's 2013 ban on the spreading of "propaganda for non-traditional sexual relations" to minors.
"(Offenders) have become more aggressive and less fearful," said Svetlana Zakharova, a board member with Russian LGBT Network, the country's most prominent gay rights campaign group, which has noted the same trend.
"It seems to them that, to some extent, the government supports their actions. Many perpetrators openly talk about their crimes as noble deeds."
The police did not immediately respond to a request for comment.
The number of sentences for crimes against LGBT people increased to 65 in 2015 from 18 in 2010, the St. Petersburg-based researchers said, drawing on court records and data from judicial watchdog RosPravosudie. Most victims were gay men.
Homosexuality in Russia, where the influence of the socially conservative Orthodox Church has grown in recent years, was a criminal offence until 1993 and classed as a mental illness until 1999.
Researchers said the figures are an underestimate as many hate crimes are not reported, investigated or prosecuted.
The 'gay propaganda' law, which has been used to stop gay pride marches and to detain gay rights activists, is seen by many as a move by President Vladimir Putin to crack down on dissent and draw closer to the Russian Orthodox Church.
Russia was ranked Europe's second least LGBT-friendly nation in 2016 by ILGA-Europe, a network of European LGBT groups.
Reporting by Daria Litvinova. Editing by Katy Migiro. Please credit the Thomson Reuters Foundation, the charitable arm of Thomson Reuters, that covers humanitarian news, women's rights, trafficking, property rights and climate change. Visit news.trust.org to see more stories.
: Технологии и медиа :: РБК
---
Владимир Путин поручил Минприроды навести порядок в сфере утилизации отходов. Бывают ситуации, когда на неподготовленные площадки «в совершенно не контролируемом масштабе» начинают свозить мусор, добавил он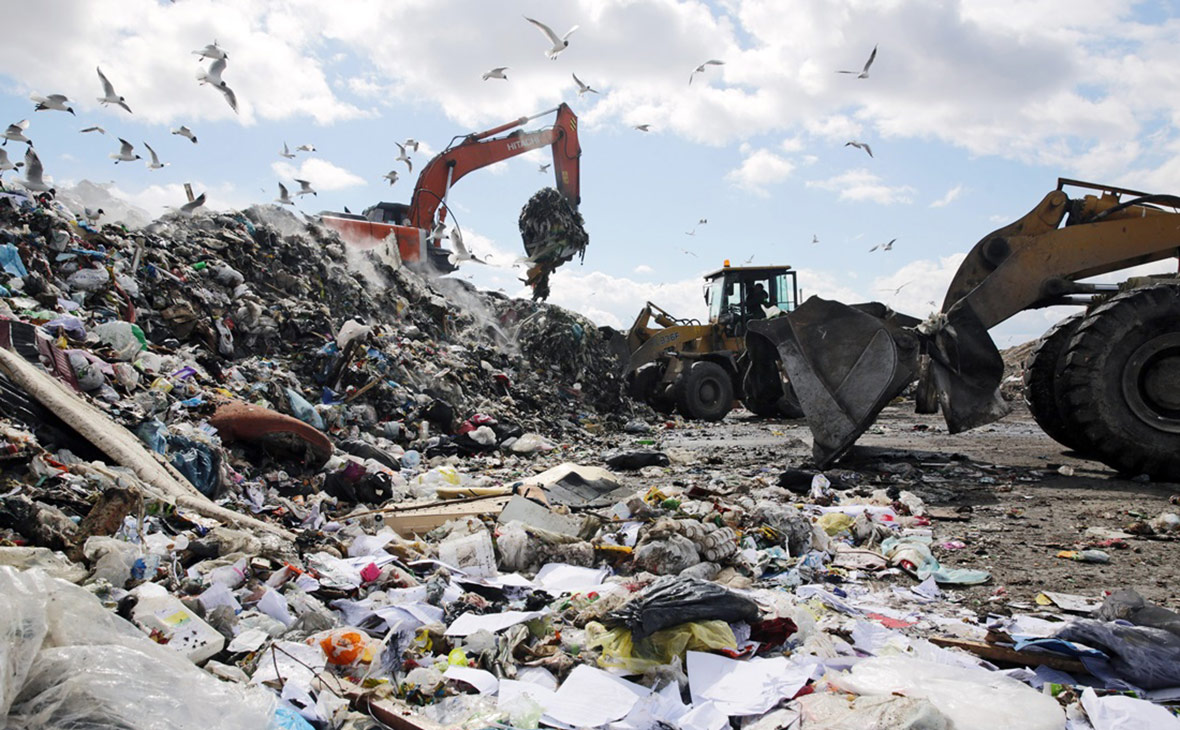 Фото: Антон Ваганов / «Коммерсантъ»
Президент России Владимир Путин поручил главе Минприроды Сергею Донскому разобраться в ситуации с утилизацией отходов вокруг больших городов. Об этом он заявил во время встречи с министром, говорится в сообщении на сайте Кремля.
Путин призвал к «плотной работе с регионами». «Нельзя поощрять ситуацию, когда в одном месте полигон закрывают, а в другое место в совершенно не контролируемом масштабе начинают свозить, на неподготовленные площадки, опять рядом с жильем и так далее», — заявил президент. Такие действия вызывают негативную реакцию людей, что абсолютно законно с их стороны, добавил президент.
«Надо просто наводить порядок», — сказал Путин, добавив, что важны принцип утилизации и расчеты в этой системе. Проблема ликвидации отходов наиболее актуальна для крупных городов, в том числе для Москвы и Московской области. «Я вас прошу еще раз с коллегами к этому вернуться», — заключил президент.
Ранее спецпредставитель президента по вопросам природоохранной деятельности, экологии и транспорта Сергей Иванов заявил, что масштаб проблемы незаконных свалок велик и на их ликвидацию потребуются огромные деньги. Так он прокомментировал информацию, что Общероссийский народный фронт нашел в России 15 тыс. незаконных свалок. По словам Иванова, ликвидация только одной свалки у Шереметьево обошлась в 1,5 млрд руб.
Полигон «Кучино» в Балашихе, который принимал 650 тыс. отходов в год, был закрытгубернатором Подмосковья Андреем Воробьевым, после того как жители города пожаловались на свалку во время прямой линии с Путиным. «Вот послушайте меня, и чтобы Воробьев меня услышал: в течение месяца закрыть эту свалку. Не знаю, за какое время самое короткое можно сделать, но через месяц я спрошу что сделано и с вас, и с Воробьева», — говорил тогда Путин.
Тогда власти опасались, что крупнейший в области полигон «Тимихово» не сможет принять весь мусор после закрытия «Кучино», что привело бы к вывозу отходов в те места, где их накопление не разрешено.
Вместо закрытого полигона власти решили построить 13 мусороперерабатывающих комплексов с вводом в 2018–2019 годах и еще четыре — с вводом в 2021–2022 годах. Но эту инициативу жители области восприняли негативно, и из-за протестов власти отложили введение объектов на более поздний срок.
Под предлогом инкассации из банка в центре Москвы вынесли 5 миллионов долларов
---
27 ноября 201715:13
Под предлогом инкассации из банка в центре Москвы вынесли 5 миллионов долларов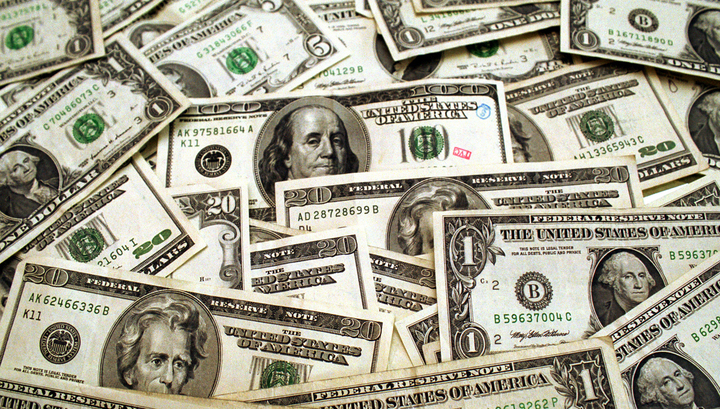 В самом центре Москвы псевдоинкассаторы ограбили банк "Европейский стандарт". Как сообщил РИА Новости источник в правоохранительных органах, пропажу обнаружили утром 24 ноября, хотя прессе о ней известно стало только 27 ноября.
Источник отметил, что было вскрыто хранилище, где находилось не менее 5 миллионов долларов США.
При этом каких-либо повреждений хранилища полицейскими обнаружено не было. По словам источника, следствие выяснило, что похитили деньги и скрылись неизвестные из числа сотрудников банка.
В полицейском главке столицы при этом сам факт пропажи денег в одной из кредитно-финансовых организаций в Москве подтвердили. Однако там утверждают, что подтверждена пропажа не пяти миллионов долларов США, а одного миллиона рублей.
Ведется розыск подозреваемых в ограблении банка. Возбуждено уголовное дело по статье о мошенничестве в особо крупном размере.
Избранные автомобили BMW 7 серии для клиентов Авилон.
Цирковое водное шоу «Пираты подземного моря»
Одно из самых ярких и необычных Новогодних шоу Москвы
Под предлогом инкассации из банка в центре Москвы вынесли 5 миллионов долларов
Signed in as mikenova
Share this story on NewsBlur
Shared stories are on their way…
В Москве эвакуировали Центральный детский магазин :: Общество :: РБК
---
Мосгорсуд смягчил условия домашнего ареста директору Российского академического молодежного театра (РАМТ) Софье Апфельбаум. Об этом сообщает Российское агентство правовой и судебной информации (РАПСИ).
«Суд разрешил обвиняемой ежедневные прогулки с 12 до 14 часов. В остальном постановление суда первой инстанции оставлено без изменений», — рассказали агентству в суде.
Директора РАМТ Софью Апфельбаум задержали по делу «Седьмой студии» 26 октября. Басманный суд Москвы 27 октября отправил ее под домашний арест до 26 декабря. Защита попросила отпустить ее под залог в размере 1 млн руб., но решение суда изменено не было. Дело касается хищения 68 млн руб., выделенных на проект «Платформа», созданный режиссером и основателем «Седьмой студии», а также худруком «Гоголь-центра» Кириллом Серебренниковым.
Следствие указало, что подписи Апфельбаум стоят на соглашениях о субсидиях для «Седьмой студии». Следственный комитет (СК) считает, что руководители «Седьмой студии» с помощью фирм-однодневок выводили средства, Серебренников распределял деньги между участниками преступной схемы, а Апфельбаум согласовывала отчетность.
Созданный Серебренниковым проект «Платформа» получил от Минкультуры с 2011 по 2014 год на популяризацию современного искусства 214 млн руб. Дело о хищении госсредств через «Седьмую студию» было возбуждено в 2015 году. Обстоятельства дела стали известны в мае 2017 года, после обысков в «Гоголь-центре» и в квартире Серебренникова. Тогда режиссер был привлечен к делу в качестве свидетеля, а экс-гендиректор «Седьмой студии» Юрий Итин, который сейчас возглавляет Театр им. Федора Волкова в Ярославле, бывший главный бухгалтер Нина Масляева, экс-директор «Гоголь-центра» Алексей Малобродский были задержаны, а затем арестованы. 22 августа в Санкт-Петербурге на съемках фильма о певце Викторе Цое был задержан сам Серебренников. Ему предъявили обвинение в хищении 68 млн руб. Басманный суд 23 августа поместил его под домашний арест.
Улюкаев обвинил Сечина в лжесвидетельстве
---
27 ноября 201715:22
Улюкаев обвинил Сечина в лжесвидетельстве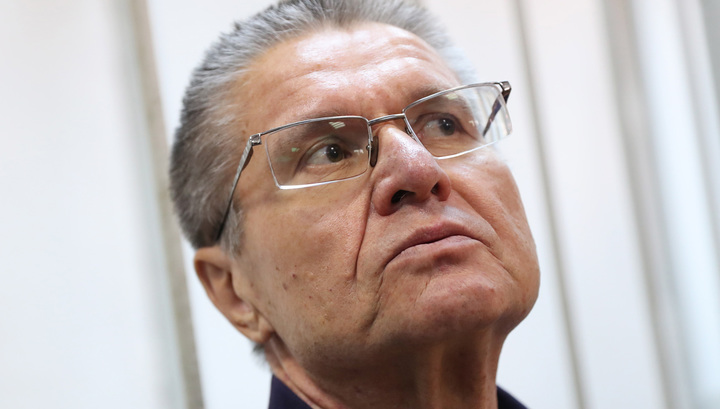 Экс-министр экономического развития РФ Алексей Улюкаев обвинил в ходе заседания Замоскворецкого суда главу "Роснефти" Игоря Сечина в лжесвидетельстве, передает ТАСС. В суде слушается дело Улюкаева, которого обвиняют в вымогательстве взятки.
"Сечин лжесвидетельствует, а я говорю правду. У меня нет этому объяснений", — заявил Улюкаев. Так он ответил на вопрос судьи о причин6ах противоречий его показаний заявлению Сечина.
Ранее Улюкаев заявил, что вину свою отрицает, а в полученной от Сечина сумке он ожидал найти вино, а не деньги. В офис "Роснефти", по словам Улюкаева, Сечин его заманил обманом.
Избранные автомобили BMW 7 серии для клиентов Авилон.
Цирковое водное шоу «Пираты подземного моря»
Одно из самых ярких и необычных Новогодних шоу Москвы
Улюкаев обвинил Сечина в лжесвидетельстве
Signed in as mikenova
Share this story on NewsBlur
Shared stories are on their way…
Chechen leader, amid reshuffles, says ready to die for Putin
---
MOSCOW (Reuters) – Ramzan Kadyrov, head of Russia's Chechnya, said he was ready to die for Vladimir Putin and stand down, if ordered, ahead of a federal presidential election next year which has triggered personnel reshuffles that have put some politicians on edge.
Kadyrov, 41, spoke during an interview broadcast on state TV late on Sunday that showcased what the unpredictable former warlord regards as his main achievements and, to a stirring soundtrack, showed him boxing, riding a horse, and giving his views on everything from polygamy to gay marriage.
His comments looked like a tactic, one he has used before, to secure the Kremlin's public approval, something he didn't have to wait long for.
"Kadyrov has repeatedly said that he is, speaking figuratively, quite a consistent and committed member of Putin's circle of adherents and intends to continue working where and how the president of the country orders him," Dmitry Peskov, a Kremlin spokesman, told reporters on Monday.
"He didn't say anything different and that's what we're going on. Ramzan continues to remain the current head of the republic."
Who rules the majority Muslim region is important for the Kremlin as Chechnya fought two wars against Moscow after the 1991 Soviet collapse, but now, in return for generous subsidies and a wide degree of autonomy, pledges absolute loyalty.
Kadyrov, who has ruled Chechnya for the past decade during which rights groups have accused him of abuses, is seen by Moscow as the guarantor of that pact and was groomed by the Kremlin for his role after his father's 2004 murder.
'PUTIN'S FOOT SOLDIER'
His comments about possibly quitting came when asked by his state TV interviewer what he made of the prospect of having to leave office "at some point."
Kadyrov said it was "his dream" to one day step down from what he described as a very difficult job. He said that, if asked, he could propose several candidates to take over.
"Once there was a need for people like me to fight, to put things in order. Now we have order and prosperity … and the time has come for changes," said Kadyrov.
Kadyrov, who calls himself "Putin's foot soldier," has made similar statements before which have come to nothing.
Nor is his position under threat. He was re-elected last year for a five-year term after Putin gave his personal blessing for him to carry in on the job, while warning him that Russian law must be strictly enforced in Chechnya.
Kadyrov's statement, like those before it, looked instead like a symbolic show of loyalty to curry favor with Putin who the Chechen leader said in the same interview he saw "rarely" and only when summoned.
Putin, 65, is widely expected to run for a fourth term and has started clearing out the old Russian political elite to bring in younger people, a process that has seen some regional leaders pressured to stand down.
That has caused unease in some political circles and Kadyrov has found himself in the headlines in the West this year after rights groups accused him of presiding over a campaign of torture and murder of gay men.
Kadyrov, in the same interview, said the allegations had been "made up" by rights group to attract funding grants and that he and his forces could not have persecuted gay men in Chechnya because there weren't any.
He described Putin as his idol.
"I am ready to die for him, to fulfill any order," he said.
Additional reporting by Maria Tsvetkova; Editing by Mark Heinrich
ANALYSIS: The ball is rolling in Syria, against Iran
---
Developments over Syria following recent collaborations between leaders of the United States and Russia have gained significant momentum. This also signals a decreasing Iranian role and a prelude to further setbacks for Tehran.
An hour long phone call last Tuesday between US President Donald Trump and his Russian counterpart Vladimir Putin followed the latter's meeting with Syrian regime leader Bashar al-Assad.
After allocating billions on its Levant campaign, Iran is witnessing its hegemony fading as measures aimed at bringing the Syria war to a close gain momentum.
Political flexibility
The leaders of Russia, Turkey and Iran agreed last week to facilitate a full-scale political process in Syria and to sponsor a conference in the Russian Black Sea resort of Sochi to end the war.
While some may consider this a victory for Iran, jumping to early conclusions blinds us from understanding how Tehran sought full hegemony in Syria. Today, circumstances account to major setbacks.
Putin's hosting of talks on Syria inclines that Moscow calls the shots. This leaves Tehran deeply concerned, especially following its six-year long campaign to maintain Assad in power. The mere fact that Iran is sitting at the table with Russia, also in talks with the US over different issues, and Turkey, a Syrian opposition supporter, leaves no doubt Tehran will need to display political flexibility.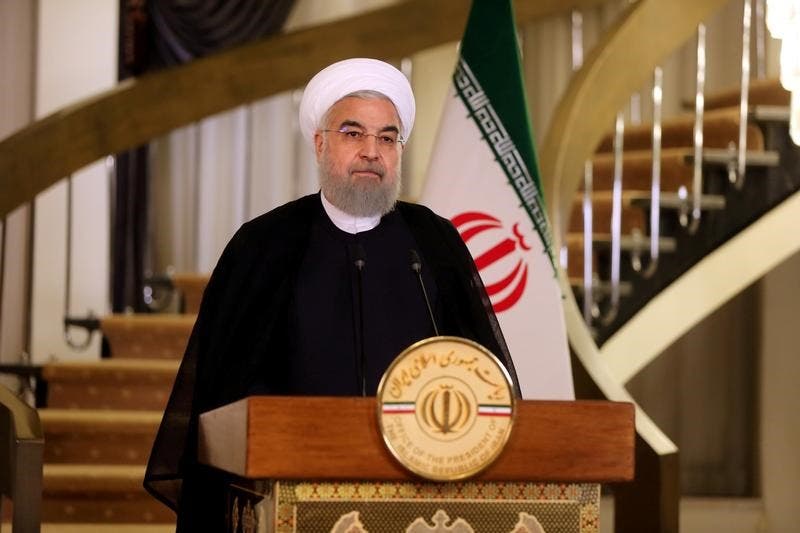 After allocating billions on its Levant campaign, Iran is witnessing its hegemony fading as measures aimed at bringing the Syria war to a close gain momentum. (Reuters)
Many would argue a pact between Washington and Moscow will define the blueprint of finalizing Syria's crisis. Did the Sochi talks place Tehran and Ankara in line with Moscow and Washington? Doubts remain in this regard and Iran understands clearly how a post-ISIS Syria will come at a heavy price.
And with Russia significantly scaling down its military presence on the ground in Syria, Iran's dreams of a Shiite crescent are endangered, to say the least. Moreover, the mere fact that China is considering a role in reconstructing post-war Syria means more players in the future of this country, and a declining part for Iran.
Seeking to safeguard its interests in Syria, Iran's terrorist-designated Revolutionary Guards (IRGC) is also eyeing a share in Syria's reconstruction. This should sound alarm bells, especially since such a role would provide a front for Iran's efforts to maintain a foothold in the Levant.
Higher global interests
Certain is the fact that Russia's reservations are not limited to Syria. On the international stage Moscow and Washington enjoy a certain stature. This said, it is quite obvious Moscow will not sacrifice its higher global interests for Syria.
The phone call between Trump and Putin is a sign of coordination between their two countries in Syria. With Washington playing an observer role in the Astana talks weighing Syria, one can conclude their role in the Levant is not eliminated.
Far from it, in fact. US Defense Secretary James Mattis said recently how the US is in Syria to stay. "US troops, in Syria to fight Islamic State, won't be packing their bags now the jihadist group is essentially beaten. They're staying on," Bloomberg reported. This comes as the Pentagon is also likely to announce the presence of around 2,000 US troops in Syria, according to Reuters.
Iran understands fully that US presence in Syria is a source of dilemma for any future plans in the region. Considering the drastic consequences of Obama's premature departure from Iraq, there are doubts Trump will allow such a repeat in Syria.
Riyadh's reservations
Considering the relations between Russia and Saudi Arabia, one can conclude that Moscow will also be taking Riyadh's reservations over Syria into consideration. Knowing the Arab world's support is crucial, Putin will strive to obtain Riyadh's consent.
In his latest meeting with United Nations special envoy on Syria, Staffan de Mistura, Russian Foreign Minister Sergey Lavrov emphasized how his government worked with Saudi Arabia to unify the Syrian opposition, also indicating UN's blessing for this latest push.
Unlike Iran, Assad remaining in power is not a red line for Russia. And Moscow will seek Riyadh's cooperation to have the rest of the Gulf Cooperation Council and regional states jump on the train to bring a final end to the Syria crisis.
This spells into a more significant role for Saudi Arabia, Iran's Middle East archrival, whose Crown Prince Mohamed bin Salman has in a recent New York Times interview described Iranian Supreme Leader Ali Khamenei "the new Hitler of the Middle East."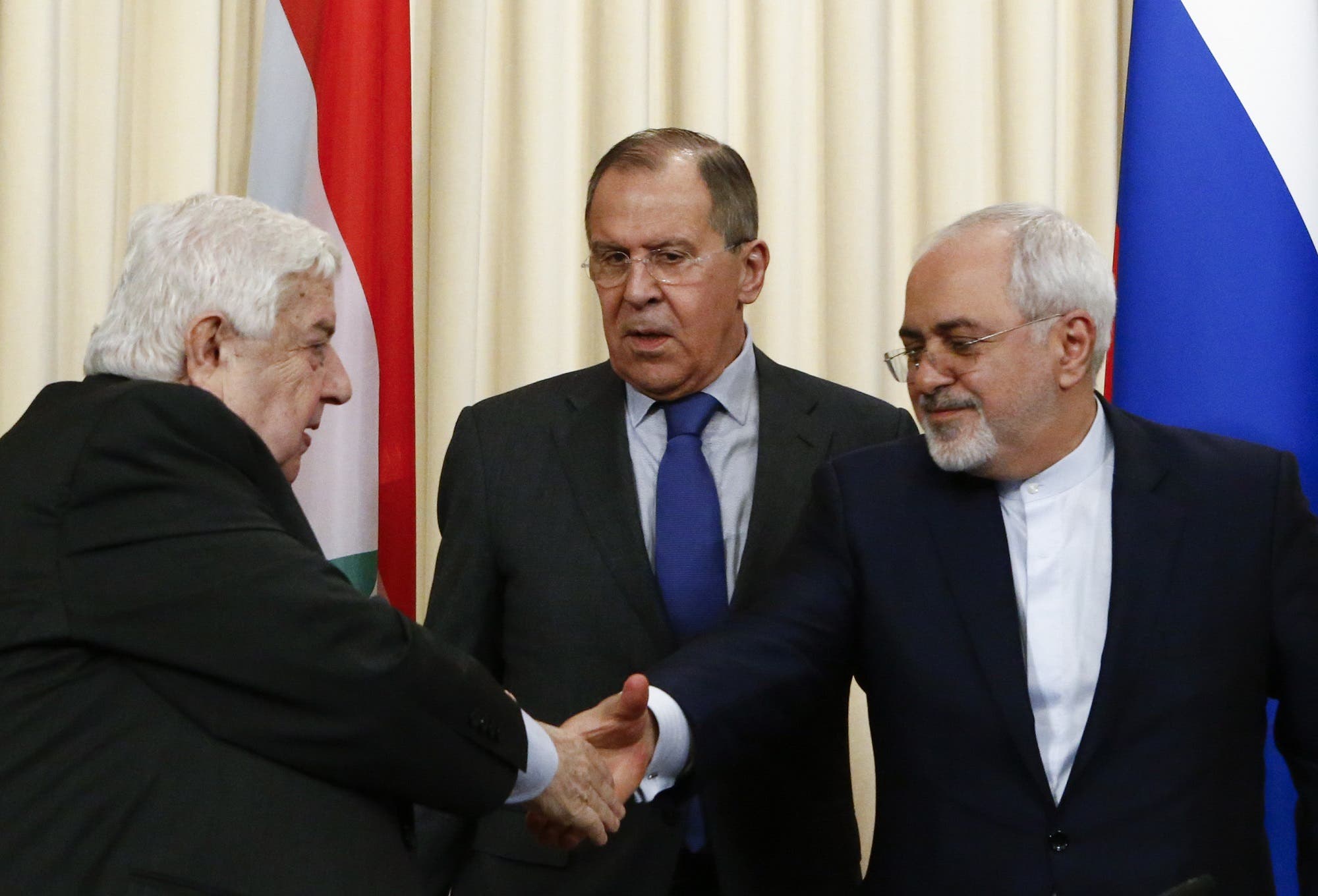 Foreign Ministers, Sergei Lavrov (C) of Russia, Walid al-Muallem (L) of Syria and Mohammad Javad Zarif of Iran, attend a news conference in Moscow, Russia, April 14, 2017. (Reuters)
The shadow
Fueling more concerns for Iran is the fact that the Sochi talks focused on establishing peace and stability in Syria based on United Nations Security Council Resolution 2254. This platform was even described by Iranian state media as an "American and Zionist conspiracy."
The shadow of UN-backed solutions for Syria will continue to haunt Tehran. Putin also emphasized changes in the process of Syria's political agreement will render based on the Geneva agreement framework.
To add insult to injury, the Syrian opposition meeting Thursday in Riyadh agreed to dispatch a single bloc for next weeks' UN-backed peace talks. Nasr Hariri, a known Syrian opposition figure selected as the new chief negotiator, is heading to Geneva for the talks set to begin tomorrow. The opposition is ready to discuss "everything on the negotiating table," according to Hariri.
Tehran would have been delighted to continue fragmenting the Syrian opposition, as witnessed throughout the 6½ year war.
Iran's dilemma
An opportunity is available to end Syria's fighting, with a high possibility that a final political solution will materialize in the Geneva talks.
Iran, however, thrives on increasing violence across the region. Any decrease in such tensions is against Tehran's interests as it allows the international community to place its crosshairs on Iran's belligerence, including a controversial nuclear program, developing ballistic missiles, as senior Revolutionary Guards commanders recently threatened, spreading its influence across the Middle East through supporting terrorism and proxy groups across the board, and human rights violations.
In his abovementioned interview, the Saudi Crown Prince reiterated how the world has "learned from Europe that appeasement doesn't work." As the international community seeks to bring an end to the war in Syria, appeasing Iran through this delicate process must be strictly prohibited.
Disclaimer: The views and opinions expressed in this article are those of the authors and do not reflect the viewpoint of Al Arabiya English.
SHOW MORELast Update: Monday, 27 November 2017 KSA 09:48 – GMT 06:48
Turkey says Trump must keep pledge on not arming YPG militia
---
November 27, 2017 / 2:37 AM / Updated 3 hours ago
ANKARA (Reuters) – A telephone call on Friday between U.S. and Turkish leaders marked a turning point in strained relations between the two countries, but Washington must honor a pledge to end weapons provisions to Syrian Kurdish fighters, Turkey said on Monday.
"The 'We will not give weapons' remarks from a U.S. president for the first time is important, but it will lose value if it is not implemented. It would be deceiving the world," Deputy Prime Minister Bekir Bozdag said.
The White House said on Friday that U.S. President Donald Trump informed Turkey's President Recep Tayyip Erdogan that Washington was adjusting the military support to partners on the ground in Syria.
The Syrian Kurdish YPG spearheads the Syrian Democratic Forces (SDF), an alliance of Kurdish and Arab militias fighting Islamic State with the help of a U.S.-led coalition.
A spokesperson for the coalition said on Sunday that it was looking at "adjustments" to the support it provides to the SDF, ranging from the number of advisers to training and artillery.
Weapons provided to Syrian YPG have been limited and mission specific, the spokesperson added.
Ankara has been infuriated by Washington's support for the YPG militia, seen by Turkey as an extension of the outlawed Kurdistan Workers Party (PKK), which has fought a decades-long insurgency in Turkey and is designated a terrorist group by Ankara, the United States and European Union.
Reporting by Tuvan Gumrukcu in Ankara and Lisa Barrington in Beirut; Writing by Ezgi Erkoyun; Editing by Dominic Evans
1536 : 734
narrow-browser-and-phone
medium-browser-and-portrait-tablet
landscape-tablet
medium-wide-browser
wide-browser-and-larger
medium-browser-and-landscape-tablet
medium-wide-browser-and-larger
above-phone
portrait-tablet-and-above
above-portrait-tablet
landscape-tablet-and-above
landscape-tablet-and-medium-wide-browser
portrait-tablet-and-below
landscape-tablet-and-below
Signed in as mikenova
Share this story on NewsBlur
Shared stories are on their way…
Prime Minister Kvirikashvili Meets Prime Minister of Ukraine
---
Giorgi Kvirikashvili, Prime Minister of Georgia, meets with Volodymyr Groysman, Prime Minister of Ukraine today, while on an official visit to Georgia. After the two Prime Ministers meeting to be held at the government administration, an extended meeting is planned between Georgian and Ukrainian government representatives.
During his visit to Georgia, Prime Minister of Ukraine is to participate in the Tbilisi Belt and Road Forum, delivering a speech at the opening ceremony together with Georgia's PM, and will take part in the discussion session of the forum: High Level Dialogue on Belt and Road Connectivity for Stability. Tbilisi Belt and Road Forum starts tomorrow on November 28.
During his visit to Georgia, Volodymyr Groysman is expected to visit the Ministry of Defence's rehabilitation center in Tserovani, and lay a wreath at the Heroes Memorial.
By Nino Gugunshvili
27 November 2017 11:28
Putins proposal for Ukraine another trap for Trump – WP
---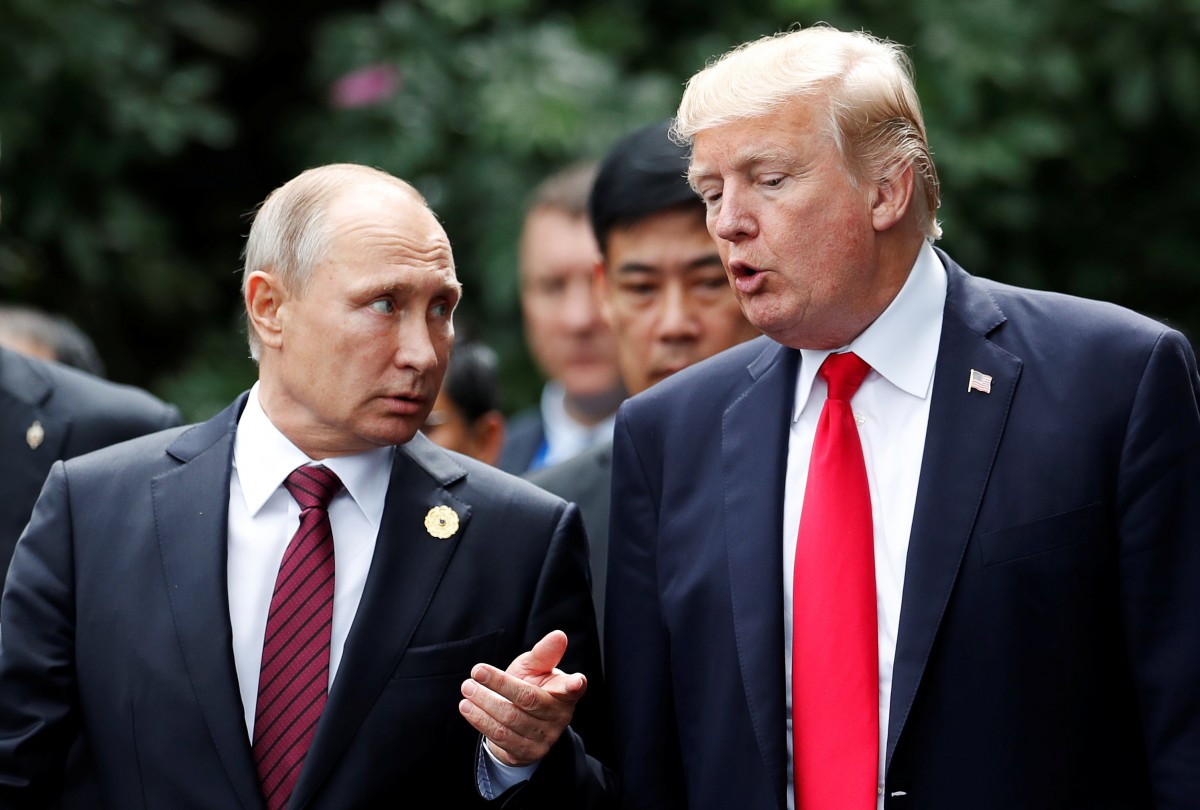 REUTERS
Moscow's plan is to legitimize its invasion and control over parts of two eastern regions of Ukraine by drawing President Trump into another bad deal, says the op-ed published by WP.
Vladimir Putin's pattern is familiar. He uses his military to escalate fighting on the ground and then approaches the West with a proposal sold as de-escalation. Appealing to European and U.S. desires for peace without Western intervention, the Russian president puts forward an alleged compromise. But in the details, Putin's proposals are really designed to divide his adversaries and cement his gains.
Such was the case in September, when Putin introduced a proposal for "peacekeepers" inside eastern Ukraine, where Russia continues to fuel a violent separatist uprising that has resulted in more than 10,000 deaths and displaced more than 1.5 million people since 2014. Ukraine, European powers and the United States all decided to engage Moscow on the idea.
Read alsoRussia must not be among UN peacekeepers in Donbas – Ukraine defense minister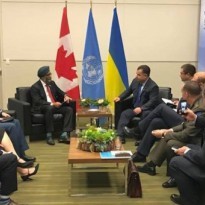 But as Ukraine's foreign minister, Pavlo Klimkin, said at the recent Halifax International Security Forum, Putin's plan really isn't for "peacekeepers" at all, Josh Rogin wrote. "He is proposing that international troops deploy only to protect the Organization for Security and Cooperation in Europe's special monitoring mission members in eastern Ukraine," said the author.
"The idea of a peacekeeping mission is a serious one," Klimkin said. "But the Russian proposal of a protection mission doesn't make any sense at all."
Read alsoKuchma: Russia suggests redrawing Ukraine border in east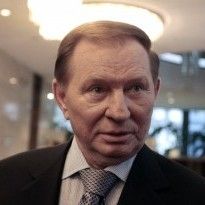 For one thing, the original Russian proposal was to deploy these forces along the line of contact between the Ukraine military and separatist forces. As the Ukrainian government sees it, that is simply Putin's way of fortifying the reality that Russia created on the ground.
Nevertheless, Ukraine's international supporters are taking the proposal seriously. German Chancellor Angela Merkel called Putin in September and persuaded him to yield on one point; Putin agreed the international force could be deployed not just along the contact line. That gave Western governments confidence a genuine negotiation with Moscow was possible.
Read alsoGermany's top diplomat says West, Russia's views on peacekeeping mission in Donbas differ
Secretary of State Rex Tillerson spoke about the idea with Ukraine President Petro Poroshenko on Nov. 4. Kurt Volker, the Trump administration's part-time special envoy for Ukraine, met with his Russian counterpart Vladislav Surkov on Nov. 13 and proposed a counterplan.
Moscow rejected 26 out of 29 of the paragraphs in Volker's proposal. But Volker said he intends to keep negotiating. He said the peacekeeping plan represents the best hope to return to Minsk II, a peace agreement that both Ukraine and Russia pledged to follow.
Read alsoVolker names two options for Russia's moves on Donbas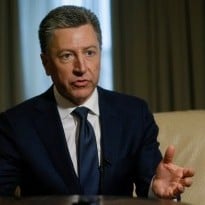 That process is stalled primarily because Russia won't honor provisions mandating a cease-fire, the removal of its heavy weapons from eastern Ukraine and access to the border. Russia still won't even acknowledge that it has forces on the ground in eastern Ukraine, much less remove them.
But the U.S. strategy is based on the assumption that Putin is looking for — or at least considering — a way out of his financial and military commitments in eastern Ukraine.
Ukraine has responsibilities under Minsk as well, including holding local elections in eastern Ukraine, giving the region special status and granting amnesty for the separatists. That can happen only if Putin holds up his end.
Read alsoWhat Russian "peacekeepers" want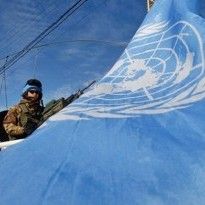 But if Putin's goal is to stay in Ukraine and keep the country destabilized, prevent it from joining European institutions and maintain control over a buffer zone, he will never agree to a peacekeeping mission that meets Ukraine or Western conditions.
Most likely Putin intends to buy time to consolidate battlefield gains he has no intention of giving up. Trump — and before him, President Barack Obama — went along with it, ensuring that the next phase of the conflict plays out on Russia's terms.
Trump and Putin spoke Nov. 21 and "discussed how to implement a lasting peace in Ukraine," according to the White House. Trump should pursue that peace, but not on Putin's terms.
Ynetnews News – Russian strikes reportedly kill 53 civilians in Syria
---
At least 53 civilians, including 21 children, perished early Sunday morning when Russian air strikes hit "residential buildings" in a village held by the Islamic State group in eastern Syria, a monitor said.
The Britain-based Syrian Observatory for Human Rights said the strikes hit the village of Al-Shafah in Deir Ezzor province, on the eastern bank of the Euphrates River. The monitor had initially given a death toll of 34 civilians but the number spiked after more bodies were recovered.
"The toll increased after removing the debris in a long day of rescue operation," Rami Abdel Rahman, head of the Syrian Observatory for Human Rights told AFP, adding the strikes hit "residential buildings." At least 18 people were also wounded in the air raids, he added.
The Observatory relies on a network of sources inside Syria, and says it determines whose planes carry out raids according to type, location, flight patterns and munitions used.
Russia is a close ally of Syria's President Bashar al-Assad, and in September 2015 began a military intervention in support of his government that has gradually helped Damascus regain territory.
Syria's Deir Ezzor is one of the last places Islamic State jihadists hold territory in the country, after being driven from their major strongholds including their one-time de facto Syrian capital Raqa city. The oil-rich eastern province that borders Iraq was once almost completely under Islamic State control, but the jihadists now hold just nine percent of Deir Ezzor, according to the Observatory.
They have faced two separate offensives there, one led by the regime with Russian backing and the other by the US-backed Syrian Democratic Forces, an alliance of Kurdish and Arab rebel fighters.However, recent reports claim that the US has agreed to Turkey's request to stop supporting the Kurdish Democratic Forces (SDF). Despite this, a senior official among the rebels refuted this, and told the Al-Quds Al-Arabi newspaper that they consider the US a true partner that would not go back on its promise.
More than 340,000 people have been killed in Syria since the conflict began in March 2011 with anti-government protests.As part of a round of talks that Russian President Vladimir Putin conducted with world leaders last week, Prime Minister Benjamin Netanyahu spoke with him on the phone on Tuesday for half an hour. The Prime Minister's Office said that the phone conversation dealt with Syria and Iran's attempts to establish itself in Syrian territory, with the PMO stating that "Prime Minister Netanyahu insisted on Israel's security principles."
Netanyahu has long since accused Iran of trying to gain a foothold in Syria, in an effort to position itself along the Israel-Syria border—something that Netanyahu has vowed to prevent.
Earlier on Tuesday, the White House announced that US President Donald Trump and his Russian counterpart talked for an hour on the phone, discussing events in Syria, Ukraine, Iran, North Korea and Afghanistan. Putin also spoke with Saudi King Salman bin Abdulaziz Al Saud.
The latest strikes come as the United Nations tries to revitalise its flagging efforts to end a six-year civil war that has left Syria devastated and huge swathes of its population refugees.
On Tuesday, the eighth round of UN-brokered talks will kick off. They have achieved little so far, but may be bolstered by the opposition's decision to bring a unified delegation to Geneva for the first time. For progress to happen rival sides will need to overcome the hurdle that has derailed past discussions: the fate of Syrian President Assad.He retains Moscow's support and had even dropped by Russian President Vladimir Putin's Black Sea resort in Sochi, where the two were photographed embracing one another.
Within Syria, however, Assad but is loathed by much of the rebel opposition, who want him gone.
Backed by Russia's decisive military support, Assad's government has regained control of 55 percent of the country, including major cities Damascus, Aleppo, Homs and Hama, and around two-thirds of the population lives in regime-held areas. The rest is carved up between rebel factions, jihadists and Kurdish forces. Some experts believe that Russia has clearly put itself in the driver's seat in recent months, especially as US President Donald Trump's administration has pulled back from Syrian diplomatic front.Russia, fellow regime ally Iran and rebel-backer Turkey have hosted negotiations in the Kazakh capital Astana that led to the creation of four "de-escalation zones" which produced a drop in violence, though deadly air strikes and battles continue in some areas.
Last week, Putin called for a "congress" of Syrian regime and opposition figures, a move backed by Ankara and Tehran during Putin's summit meeting with Iranian President Hassan Rouhani and Turkish President Recep Tayyip Erdoğan.
Putin told Ruohani and Erdoğan that ISIS's occupation of Syria had been thwarted by Iran and Turkey, noting that thanks to their three countries, "Syria's collapse was prevented."
Following the Putin-Ruohani-Erdoğan summit leaders' meeting, Putin announced that 98 percent of Syrian territory has returned to Assad's control.
At the end of the month, all in the Syrian conflict are set to meet in Geneva to begin a series of talks that will determine Syria's future: these include consolidating its territory, rebuilding its ruins after six years of civil war and policing its affairs in the near future.
Following Missile Deal, NATO Forced to Shrug Off Turkeys Closer Ties with Russia | World
---
HALIFAX. Nova Scotia – A top NATO official says the alliance has no choice but to accept for now Turkey's decision to purchase a highly advanced missile defense system from Russia, a move that puts additional strain on an already damaged relationship with its allies.
"We have to see the situation in a very pragmatic way," Czech Gen. Petr Pavel, the top military officer for NATO policy and strategy at its Brussels headquarters, told U.S. News on the sidelines of a security conference here earlier this month. "What's the alternative? Are we going to alienate Turkey because of some issues, when at the same time we know Turkey is willing to discuss these issues? It would be very unwise."
Following a failed military coup in Turkey last year and a subsequent crackdown on civil liberties by President Recep Tayyip Erdogan, analysts fear that Ankara is moving away from Western partnerships and more toward hard-line governments in Russian and Iran.
The sale of the missile system, which Turkey acknowledged earlier this month, is causing headaches for members of the Western alliance for two reasons: Militarily, Turkey will now rely on new heavy weaponry that does not comport with NATO countries' common arsenals. And politically, it will be doing hundreds of millions of dollars in business with Russia, violating new sanctions that Congress and the Trump administration have put into place.
NATO awaits a formal announcement from Turkey that it has purchased the S-400 long-range missile shield from Russia – as Ankara has already announced it will – and will then begin an assessment of the implications.
Pavel cites the importance of Turkey as a NATO ally, not only by its geography at the borders of Iraq, Syria and Iran, but also the resources it provides as the alliance's second-largest military. Turkey is also the only predominantly Muslim nation that belongs to the 29-country alliance.
He says he spoke with the head of the Turkish Ministry of Defense shortly after the news of the deal was published.
"There is common will on the Turkish side as well as our side to discuss all issues that may come up. I believe that, up to now, there was always enough good will to resolve these issues successfully. We will also find a solution for this situation," Pavel says.
Some observers believe the provocative missile deal is the latest move by Russian President Vladimir Putin to undermine the NATO alliance, a relic of the Cold War that found new relevance after the Sept. 11, 2001, attacks through operations in Afghanistan, Libya, Somalia and elsewhere. Russian propaganda routinely claims the alliance is poised to launch pre-emptive strikes on Russian territory, and it is used to threaten former Soviet nations that have since joined the NATO with claims that Brussels won't come to their aid if they are attacked.
The missile deal follows other overtures Turkey has extended to Russia, as well as Iran, on the situation in neighboring Syria, including talks that excluded U.S. direct participation in Astana, Kazakhstan, on a plan for the political future of the war-torn nation.
"Russia is trying in any way, even perceived, to fracture the alliance, to build in dividing the alliance," Pavel says. "Turkey in Astana, I believe, is very pragmatic. They want to address the issues, understand the best way to include all important actors."
ВЗГЛЯД / Улюкаев пожаловался на несоблюдение прав после задержания